Cider season will be approaching us sooner than we think. Although ciders are usually most enjoyed in the Fall, it tastes just as good during any month or season of the year. Now just wait until I tell you about this cidery located in Rochester. More specifically, Blue Barn Cidery on 928 Manitou Road, Hilton, NY 14468.
Blue Barn Cidery has quite the story behind the magic. The cider isn't the only unique and tasteful thing about this place. The history of Blue Barn goes back as far as 1811 starting with a family farming in Charlotte, New York. Today, Jill and Jeremy Wolf continue to operate and keep the legacy going that started two centuries ago according to their page. In the year 2017, the farm expanded Blue Barn Cidery at West Wind Farm exploring into the cider industry. I have to say I am glad they did so. From my experience, the cider is to die for.
I want to start off by making it known that all products on this bar menu are crafted from 100% homegrown ingredients and carries a Farm license which gives us all a peace of mind knowing that we are supporting local farmers. The menu consists of hard ciders, craft beer and cocktails, flights, and local wine. Some examples of their famous hard ciders include: Jostaberry Jam which is semi-sweet and made with gooseberry and currant. Sweet Cherry Spy, made with tart cherry and is semi-sweet with a sweet finish. Pineapple Jam which is made with light and refreshing pineapple flavors. Honeycrisp which is made with 100% honeycrisp apples. Raspberry made with a blend of apples and raspberry and so much more to choose from. The alcohol content ranges from 5% to about 7% in each 12 ounce hard cider which are $6 each.
If you're a cocktail gal or pal, there's a delicious menu for those too. The cocktails come in a $9 single or a $12 double. Their current feature cocktails are crafted from the distilleries at 1911 Spirits, Apple Country Spirits and Black Button Distilling. Here are some examples right from their cocktail menu: Peach Blossom made with peach vodka, peach lemonade, basil, and lemon. Blueberry Fizz made with blueberry vodka, sierra mist, club soda and lemon. Adult rootbeer float made with bourbon cream and saranac rootbeer. Harvest Mule made with honeycrisp vodka, ginger beer, club soda, lime and apple. It doesn't stop there ofcourse but it would be well worth it to check out these and the other flavors on your own.
The wine menu varies from white wine, red wine, bubbles and blush rose. They have red wines such as Hosmer Estate Red, Fox Run Vineyard Cabernet Sauvignon, Blue Barn Pomona Red (Meritage), Lamoreaux Landing Estate Red and Deer Run Winery Max Black. The white wine menu consists of Deer Run Winery Moscato, Blue Barn Sweet Pomona (Semi-Dry Riesling), Fox Run Vineyards Dry Riesling, Hosmer Estate Cayuga White, Blue Barn Pomona White  (Chardonnay/Gruner blend) and Fox Run Vineyards Chardonnay.
My advice is not to wait until all of the Fall festivities begin, and to go visit Blue Barn Cidery as soon as you can to grasp the experience you've most likely been craving.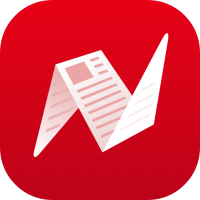 This is original content from NewsBreak's Creator Program. Join today to publish and share your own content.