If you're anything like me at all, the day is not fulfilled unless I have something sweet. I never hesitate to go grocery shopping without replenishing my sweet cravings for an after dinner sweet-treat or late night sweet-snack. There are places you can go in this day and age to curb some of those cravings that are not the grocery store. Yes, Wegmans and Walmart have some tasty dessert options, but there is something different about going to a restaurant or cafe for a delicious house-madea chocolate chip cookie or german chocolate cake.
Insomnia Cookies
CultureMap
INSOMNIA COOKIES: 1333 Mt Hope Ave, Rochester, NY 14620
If you haven't yet heard of Insomnia Cookies, you're in for a real treat. Pun intended. This bakery chain is located in College Town of Rochester and is most known for their late-night deliveries of delicious, warm and moist cookies. They also serve these cookies with fresh milk (you may need to request this). You have so many different flavor options such as Chocolate Chunk, Classic M &M, White Chocolate Macadamia, Snickerdoodle and many more. They also serve brownies, cakes, gluten-free and vegan cookies. You have the option to order a big box of your choice as your own, a gift, or a work-day treat on their website. As I mentioned before, the bakery delivers late at night up until 1:00am Sunday through Wednesday and until 3:00am Thursdays, Fridays, and Saturdays. Did I mention they are delivered warm?
SINFUL SWEETS: 258 Alexander St, Rochester, NY 14607
While I don't agree with the "sinful" part of this bakery name, I do agree with the goodness this bakery has to offer. Let's be real, I love the creativity here, but in my opinion, NO food is bad food. This bakery offers cupcakes, macarons, cakes, cookies, cheesecakes, brownies, oreos and cannolis to be delivered or purchased upon entering the bakery. Just to get an idea of how sinful these desserts are, I'm going to explain further. Their oreos aren't interesting enough on their own, so they dunk them in chocolate and decorate with topping. Their brownies aren't just any regular brownie, they are decadent soft blondies topped with even more goodies to make things sweeter. Their cupcakes aren't plain old grocery store cupcakes, they are gourmet style, colorful and delicious looking cupcakes. The same goes for everything else they have to offer. Did I mention they serve gluten-free cupcakes? Oh, and don't even get me started on their French Macarons. I think you get the point. This place is to die for and I now understand why Sinful Sweets has the name that it does.
CHEESY EDDIE'S: 602 South Ave, Rochester, NY 14620
This bakery is a family-owned bakery in Rochester that is most well-known for their pastries, cheesecakes and other desserts such as their Carrot Cakes. The bakery is all-natural according to their website and has two locations; one on South Avenue and one in Henrietta at 900 Jefferson Road, building 21. The award-winning cheesecakes comes in flavors such as Black Button Bourbon Caramel, Blueberry Swirl, Carrot Cake, Apple Caramel Streusel, Amaretto, Bailey's Irish Cream, Strawberry Sensation and more. You can also order these in Samplers and choose one of each flavor if you're like me and can't choose. They also make Delights which are sandwiched cookies with a filling in the middle. They have choices of cupcakes, tarts, their famous carrot cake and so much more. It is becoming more difficult to explain their specialties, so it is only worth it to just pay a visit and feed the belly.
SAVOIA PASTRY SHOPPE: 2267 Clifford Ave, Rochester, NY 14609
Calling all pastry lovers in Rochester, NY. This italian bakery is more than just a pastry shop and I will explain why this is. Starting with their pastries, they are authentic italian pastries that are offered in varieties such as Classic Danish, Quesito, Lemon Blueberry Coffee Cake or Kuchen as their breakfast options. Their Classic Italian pastries are offered in Cannoli bites, Mini Cheesecakes, Flan, Bread Pudding, Cake Pops, Cannolis, Rum Torte, Eclairs, Zeppoles and more. Their cookies are the classic italian cookies like Tea cookies, Almond Paste cookies, Fig cookies, Neopolitan Cookies, and Almond Biscotti cookies. I know this is all about desserts, but if you're looking for some pizza to go along with your italian dessert, you can literally buy a pizza here too. Talk about large audience capture. If you haven't yet subconsciously planned a trip here yet, I recommend it 100%.
Follow me to see more articles like this.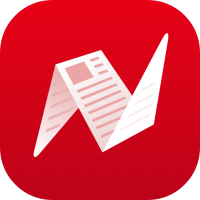 ...
This is original content from NewsBreak's Creator Program. Join today to publish and share your own content.