This independence day, Rochester is going to light up the skies everywhere. Let's first remember what this day is all about. On July 4th, 1776, the declaration of independence was adopted by the continental congress. Today, we celebrate it as a federal holiday on July 4th of every single year with loud and popping but beautiful and creative fireworks. It is one that most of us gather for and watch a show with the people we love such as friends, family, significant others, or maybe even by ourselves. There are so many different things you can do and places you can go to watch fireworks. If you're stuck on where to go or what even exists, here is where I come in.
DRONE LIGHT SHOW: High Falls in Downtown Rochester
You have the opportunity to enjoy a 15-minute light show over High Falls in downtown rochester featuring 200 drones! It is recommended that you get there at 10:00pm and attend to one of the best viewing areas like Pont De Rennes, High Falls area, or High Falls Terrace Park. Parking is available in the High Falls Garage and Sister Cities Garage. This show is a one of a kind show that you may not want to miss so make sure you grab a pal, get there on time and be ready for the music in the sky!
CLASSIC DOWNTOWN FIREWORKS: Downtown Bridges
If you're in for some classic rochester fireworks and don't care for drones, the classics are back! Enjoy a 15 minute light show at 10:15pm downtown. The best viewing areas are the Main Street Bridge, Broad Street Bridge and the Court Street Bridge. Parking is available in the South Ave garage, Court Street garage and some street parking. Keep in mind that all bridges will be closed for parking at 7:00pm on the 4th of July, so the Broad Street, Court Street and Main Street bridges aren't going to be available to park in due to traffic and viewing areas.
5K + FIREWORKS: 700 Meridian Centre Blvd (Town of Brighton)
This one is for the active ones of the town. Starting bright and early at 8:00am, the town of Brighton will be featuring a 5k race with an exciting new race route. Online registration is available at www.yellowjacketracing.com. If you're not interested in the 5k race, there will be other fun activities to attend to. From 8:00pm to 9:45pm, The Skycoasters will be putting on a performance and at 9:50pm the fireworks show begins! If you wish to view the fireworks show in another area, you can view them at Buckland Park 1341 Westfall Road.
4TH OF JULY CELEBRATION: Veterans Memorial Park (Town of Henrietta)
The Town of Henrietta wants to make sure everybody is having a good time this independence day. From 9:00am to 2:00pm, there will be a craft and garage sale at the Henrietta Senior Center. At 5:00pm, there will be Children's activities available such as bounce houses, crafts and lawn games. Starting at 7:45pm, there will be live music performed by Brass Taxi and a fantastic fireworks display at 9:45pm. Concessions will be held by Boy Scout Troop 7 selling hotdogs and hamburgers, Christy's Kettle Corn, J & S Fried Dough, and Jo Jo's Cool Bus. You do not need to register for the event, but there is something that is RECOMMENDED you do if you wish to watch the fireworks from your vehicle. In this case, you can register online at parksandrecreation.henrietta.org for limited viewing spaces for vehicles.
Whether you choose a classic firework show, or a day full of events, food and festivities, you'll be in for a show. Even if you choose to stay in the comfort of your own home, I almost guarantee you'll be pleased with the fireworks lighting up our beautiful skies from all angles. Stay safe, stay cool and happy independence day to all.
Follow me to be in the know.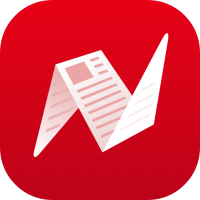 ...
This is original content from NewsBreak's Creator Program. Join today to publish and share your own content.