We all secretly like going to aesthetically pleasing restaurants and eateries, let's be real for a minute. Besides the aesthetic factor, this restaurant is at the top of the list when it comes to crowd pleasing. If you ever attend, or ever been, you would know what I mean. Once you sit down to experience the astonishing customer service and satisfying food to the eyes and the tummy, you probably won't be bothered by the crowds.
The Mad Hatter Restaurant & Bakery is located on 176 S Goodman St, Rochester, NY 14607 and is open on Wednesdays, Thursdays and Saturdays from 8AM-2PM. The restaurant serves breakfast and lunch options that are highly varied and inspired by British charm and the famous Alice in Wonderland. There is also a pretty impressive selection of tea, coffee and baked goods that are not only unique but varied based on personal needs like gluten-free or vegan.
Let's talk about the delicous breakfast options The Mad Hatter Restaurant & Bakery is so good to offer to the Rochester crowds. You might be in the mood for a Frittata or a "British Scram", but your friends may want to explore Benedicts, a breakfast sandwhich or just a simple "eggs and toast" breakfast. Lucky for all of you, all of what I mentioned is available on the menu. The restaurant offers specialty items such as Tater Toppers. The Tater Toppers are roasted red potatoes that are topped with a choice of toppings like spicy or ergular hollandaise sauce, gravy and cheese, or ranch seasoning with cheddar cheese and sour cream. Other breakfast specialties include biscuits and gravy, avocado toast, pancake and eggs combos, breakfast burritos, quiche and breakfast plates. If your sweet tooth is acting up for breakfast, the menu includes sweet-tooth options like french toast (stuffed or regular), specialty or regular pancakes, and bacon cakes. They even include a gluten-free french toast option and Challah French Toast. These come with your choice of topping such as fruit, and locally sourced maple syrup. The restaurant offers coffee specials of the day and a variety of options for British tea. From my experience alone, the tater toppers and the specialty coffee was the the highlight of my whole week.
Now that we have breakfast covered, lunch is already around the corner. The Mad Hatter Restaurant & Bakery serves a simple, yet tasteful lunch menu and even has room for the little ones in which is named ""For The Little Hatters" on their menu, (how cute!). You can start off with a house salad, a house-made soup of the day, or a specialty salad like theyr Cobb, Southwest, or Pear & Gorgonzola salad and more. The menu is mostly centered around sandwhich and panini style items. They are all served with your choice of fresh fruit or mini salad, fries, or a cup of soup. For those gluten-free folks, you can ask for a gluten-free toast for your sandwhich or panini. Some examples of their sandwhiches are Shredded Pesto Chicken, Tuna Melt, Vegan Grilled Portobello, The Mad Burger, Turkey Reuben, or more. The Panini options range from veggie, brie and pear, and caprese to turkey and four cheese. If these don't already have your mouth-watering, I don't really know what will. Wait a minute, I do.
Dessert! The Mad Hatter Restaurant & Bakery is also a full-service Bakery (hence the name of the restaurant). They offer house-made pastries and customized sweets to fix those individualized sweet cravings. For the custom bakery orders, keep in mind you should order them 48+ hours ahead of time so that the bakers have the time they need to perfect your order. You have 6 different size options, a choice of standard or specialty flavors such as vanilla or bostom cream (and more), a choice of standard or specialty frosting such as chocolate or lemon butter cream frosting (and more). You then have the option to choose a filling with flavors such as caramel, coconut cream, vanilla butter cream, pastry cream, nutella, and more. You can also have cupcakes and pies made to your liking as well. If you want a sweet tooth fix as soon as you enter the restaurant, it is no surpise that they will have it available to your eye right away in their bakery case inside of the restaurant. You can either place a custom order for these or purchase an already made sweet or pastry item right away! For something customized, they offer options such as cookie trays, cannolis, mini scones, muffins, eclairs, cream puffs, and petite size bars. For those that are vegan and/or gluten-free, all you have to do is let them know and let the bakers do the rest of the work. These options are also available in their bakery case inside of the restaurant. You will NOT be let down, I can promise this.
So, I think you get the point. This restaurant is unique and different from most others in Rochester, NY. Not only do they have delicious food and dessert options, AND gluten-free/vegan items, but they have quite the aesthetic feel especially when dining in. If you're in for a mad breakfast, and a craving killer, support your small businesses and add this one to your list!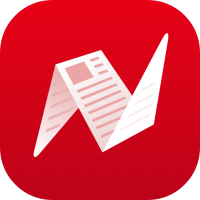 This is original content from NewsBreak's Creator Program. Join today to publish and share your own content.