It is something about that post-pandemic 2021 life that has us hungry for new and exciting things, including food. Garbage plates and milkshakes are in the category of exciting and definitely feeds the hunger. I bet you are wondering where the "new" comes in though. Luckily, I am here to tell you all about it.
Park's Plates & Shakes located on 266 Park Ave, Rochester, NY 14607 is a recently opened american restaurant that already has the crowd sucked in. This restaurant's style is very simple, yet can satisfy many different taste buds. As you may already be able to tell by the restaurant name, their menu includes garbage plates, shakes and sauce that might blow your mind. Let me elaborate a little further.
This american restaurant features 10 garbage plate variations. Aside from the burgers, hot dogs and italian sausage and chicken plates, you have the choice of sirloin steak, BBQ pulled pork, and grilled cheese on your plate as well! If this isn't unique and something we all need right now, I don't know what is. If you're in the mood for something that looks more like a sandwhich, the menu offers a wide variety of options including Philly Cheese Steak sandwhiches, BBQ pulled pork, Texas Red, Porker Whites, Sirloin Steak sancwhiches, classic burgers and more. Pair any sandwhich with one of their sides such as macaroni salad, loaded fries, pizza logs, chicken fingers, and once again, more. The restaurant has house-made meat hot sauce that is different from many others and will probably have you chanting "it's all about the sauce!"
For those that prefer meat-less or vegetarian options, Park's Plates & Shakes has those too. The restaurant includes vegetarian options by adding veggie dogs and veggie burgers to their menu along with a simple meat-less plate. They also have meat-less and vegetarian sandwhich options and salad for a healthy crunch on the side.
We have gone over the plates, now come the shakes. Park's Plates & Shakes serves their famous milkshake in a 24 oz cup to where you have the option of purchasing their specialty shake of the day in a mason jar (aesthetic, I know). The shake flavors are all of the famous and delicious flavors with some unique flavors in the mix you'd be excited to try. You have the option of purchasing vanilla, chocolate, strawberry, choco-strawberry, caramel, oreo, butterfinger, Johnny's espresso, and mint chocolate. Their specialty shakes will vary depending on the day that you arrive, but I would bet money that they would be delicious every single time. Who doesn't love surprises especially when they involve milkshakes?
Most would agree that location is important when it comes to businesses. This restaurant is conveniently located on Park Ave right where we need it. Imagine a night out in town with your friends at a bar on Park Ave, a pretty popular place to hang. Parks Plates & Shakes comes in handy with that garbage plate or french fries you've been craving after a beer or two. There is something different about going to a "hots" style place that serves fast-food after drinking or being on your feet all night long. This restaurant also has fairly priced food items and a uniquely decorated interior. This all makes it so hard to compare to many others.
Now that you're aware of this newly opened american restaurant in YOUR area, you can plan for a date and visit! Give this new and exciting restaurant a chance with your tastebuds and quite frankly, your soul, and visit Park's Plates & Shakes!
Follow for more tips and news on navigating your way around town.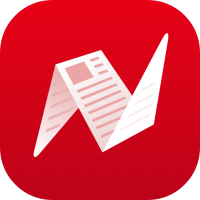 ...
This is original content from NewsBreak's Creator Program. Join today to publish and share your own content.