The city of Rochester is a city that will never bring a dull moment, especially when it comes to food.
Rochester is known for delicious and popular foods such as chicken french, Chicken Sandwhiches, Garbage plates, Sunday brunch, Pizza and so much more.
If you're a food junkie, you'll want to head to these places and grab a bite to eat as soon as the weekend hits.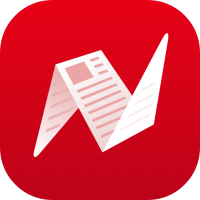 Often times we are all so stuck on going to the same restaurants, the same bars, and the same brunch spots in town because that is what we know. What if I told you that I thrive on spontaneity and purely enjoy exploring new restaurants? Here are some of my favorite places to explore if you're hungry for some adventure and...food of-course.
Jines Restaurant: 658 Park Ave, Rochester, NY 14607
I am a big believer that a good cup of coffee and a delicious breakfast can make or break your day. Jines Restaurant is located on Park Ave in Rochester and are one of the popular subjects when it comes to breakfast. Their Sunday brunch specialties are what draws the crowd to that side of town most weekends. They serve 25 different omelet variations like the Greek omelet, Fresh Herb and Lox omelet, Bacon and Tomato omelet, and more. You also get to choose from 13 different carb options like muffins, english muffins, bagels, toasts, and more. Other breakfast options include eggs from the grill, classic eggs with your choice of a side, waffles and hotcakes, oatmeal, cereal, and your choice of many different breakfast and non-breakfast beverages. Besides all day breakfast options, they also serve lunches and dinners and have a beautiful outside seating area. This is considered to be a Greek diner but the restaurant has a PLENTIFUL menu. Have a look for yourself and make sure to support and visit Jines Restaurant.
Blu Wolf Bistro: 657 Park Ave, Rochester, NY 14607
Blu Wolf Bistro is a "gastropub" that features hefty burgers, milkshakes, sandwiches, entrees, cocktails and more. If you're in need of a fantastic burger, this is the place to go. This local eatery has burgers that may leave you feeling like you need to go back and try another one. Some burgers from the menu are Mac Daddy and Ghost Rider. Mac Daddy is made with bacon, fried mac daddy patty, and cheese sauce on top of a hamburger served between a brioche bun. The Ghost Rider is meat hot sauce, pepper-jack cheese, arugula, and harissa aioli on top of a hamburger served in between a jalapeno pepper-jack bun. There are plenty more to choose from and a wide variety of side options such as tater tots, sweet potato fries, mac & cheese, a side salad and more. There are also 9 different varieties of milkshakes to choose from, unique and delicious starters and a plethora of different alcoholic options. I an go on and on about this Bistro's menu, but I can't tell you how it tastes because you need to taste it for yourself.
Nat's Tip: If you're someone who is constantly avoiding burger bistros like this one, don't. There are many different ways to make your experience with your friends and family so much more enjoyable and possible if you're trying to stay healthy. If you're craving a burger, but you're worried about your nutrition, Blu Wolf Bistro is nice enough to include healthy and nutritious options on the menu. For example, you can order any burger on the menu and substitute the hamburger for a homemade quinoa burger or a turkey burger instead. These options will give you more bang for your buck in regards to nutrition and a leaner option like turkey instead of beef. I would suggest substituting bacon for avocado as toppings to get that heart healthy fat in your tummy and grab a side option like their asparagus, bang bang brussels, or their cucumber, tomato and mozzarella salad for added nutrition and less calories.
The Gate House Restaurant: 274 Goodman St N, Rochester, NY 14607
The Gate House restaurant is located on North Goodman Street in Rochester and is most known for their wood-fired pizza and gourmet burgers. Their menu options offer variety like Salads, Burgers, Pizzas, entrees, sides, kids meals, sweets, and even brunch. But first, let me tell you about their pizza. They are traditional Neapolitan style and are served as a thin crust pizza that gives it that added crunch we all know and love. It is made from fresh mozzarella cheese and San Marzano tomatoes and is wood-fired. You have 9 different pizza options to choose from and you can substitute the crust for cauliflower gluten free crust for those folks out there who are interested! If you're interested in a Brunch outing, it is on Saturdays and Sundays from 11am-2pm where you can enjoy Mimosas, Bloody Marys, and a brunch menu to die for.
Phillip's European: 26 Corporate Woods, Rochester, NY 14623
This restaurant is a French-focused eatery that is most well known for their Chicken French dinners and their desserts. If you're a sucker for fancy, delicious yet affordable entrees and you have a sweet tooth, this place is MADE for you. Their menu includes Shrimp Scampi, Poached Salmon, Filet Mignon, Chicken French (the best that I've had to date), and more. Back to the sweet tooth; if you have one of those, Phillips desserts will literally make your mouth water for a second plate. They serve creme brule, lemon torte, decadant and delicious cookies, probably one of the best german chocolate cakes I've ever had, and much more to explore. Yes, the food is spectacular, but the prices are not comparable especially for what you get.
These are only some of the many places to visit in the City of Rochester if your stomach is rumbling and you don't want to cook. It is also a great way to support local and small businesses around us to keep them thriving. Grab your kids, your wife, your friend, your husband, whoever and whatever makes you happy, your keys, your wallet, and your smile and head out to enjoy the city eats