(Photo by tourist)
Do you want to experience the gorgeous Jurassic Valley? Kualoa Ranch is a place for exploration. It has a lot of fun tours and activities to do for visitors. The ranch is also a cattle ranch, a farm, and used as a venue for weddings and events. Kualoa Ranch is a private nature reserve that is about 3,800 acres. It is one of the most sacred places on the island of Oahu. Legends say that Kualoa was once a place of refuge for the natives to seek forgiveness. It was also used during WWII as bunkers for the soldiers.
Jurassic Valley is also known as Ka'a'awa Valley. It is one of the most famous spots for filming Hollywood's biggest blockbuster movies and television shows. Kualoa Ranch offers the movie sites and ranch tour that allows visitors to hop aboard a vintage tour bus. This tour bus takes the visitors to the backlot sets to Jurassic Park to Godzilla's footprints. If your tour bus is lucky, there's a chance that you may see a filming in progress. The tour also stops by the amazing WWII army bunker. This was built into the side of the mountain range to fight off any incoming aircrafts from the enemy side. It also has a cool exhibit with WWII artifacts and movie memorabilias.
(Photo by Natasha Nguyen)
The movie sites and ranch tour was a great introduction to Kualoa Ranch. The Ka'a'awa Valley and other gorgeous parts of the ranch are all so breathtaking. There's so much greenery to see and there's a lot of room to roam around. I wouldn't mind hiking along the trails here. It would be a great work out to see all of the stunning scenery. The air is super crisp and fresh. I can taste the mist on my lips as I breathe in the air from the mountains. Our tour guide was very friendly, funny, and interactive. She educated us on the history of Kualoa Ranch and how it became a private nature reservation. She made a couple stops for everyone to take pictures. The tour made me understand why Hollywood likes to film at Kualoa Ranch. The beautiful landscapes pop out very well on film. It also made me want to go back to do other activities and tours such as the zip lining experience through the mountains. The zip lining experience is supposed to take you upt 200 feet and for about a quarter mile in length. It is also good for beginners like me and my boyfriend. And of course, the trip would be a sight to see and memorable experience as a whole.
(Photo by tour bus guide)
Fun Facts:
**(Please note I've referenced all these facts from the website.)**
Did you know that Kualoa Tours & Activities has been voted TripAdvisor's Hall of Fame for 6 years in a row?
Did you know that there are more than 600 head of cattle, 120 horses, and 200 sheep on Kuala Ranch?
Did you know that there is an 800 year old Hawaiian fish pond at Kualoa Ranch?
Did you know that Kualoa Ranch used to host the annual Makahiki?
Did you know that Kualoa Ranch is managed by 8th generations of Dr. Gerritt P. Judd?
Kualoa Ranch is open from Wednesdays through Sundays. Their business hours may vary. Visitors must show negative COVID-19 test results at check in prior to entering the ranch. Please click here for health and safety measures. It is also recommended to reserve in advance since the tours do sell out about 2-3 weeks. Make your reservations here.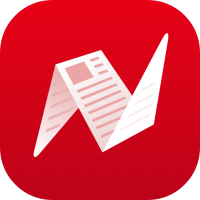 Kualoa Ranch
49-560 Kamehameha Highway
Kaneohe, Hawaii 96744
(808) 237-7321
Instagram: @kualoaranch
Facebook: @kualoahi
Twitter: @kualoahi
Website: https://www.kualoa.com/