(Photo by Richie Anothaisintavee)
Are you killin' to get a Killer Burger? The locals crave and rave about this burger franchise in Oregon. Killer Burger is known to serve big and juicy burgers that are over-the-top and imaginable. The growing trend of gourmet and fusion burgers is what keeps the crew dedicated in mastering their craft. The crew has an amazing range from making the most simple to the most bizarre burgers that have its own unique flavor. They are committed to the burger and have spent countless hours perfecting their recipes. The burgers are never frozen, fresh, and ingredients with the highest quality of ingredients. The patties are locally sourced from Fulton Provisions. It is grilled to create a tender and flavorful taste every time.
The culture and atmosphere of Killer Burger is like a backyard BBQ with rock n' roll music playing in the background. The customers are all about having a good time while munching on those delicious burgers and sipping on some cold tap beer. The crew at Killer Burger knows how to host a fun party for everyone. If it is during the holidays, the burger joint is decked out with decorations. This gives it an extra feeling of a themed party happening. The staff members at Killer Burger are so friendly and considerate. They are always welcoming with bright smiles and making sure all guests are leaving with a memorable experience.
I love that each burger is topped with bacon and paired with crispy fries. My boyfriend and I ordered the Classic Burger and their famous Peanut Butter Pickle Bacon Burger. The Classic Burger is made with grilled onions, American cheese, bacon, pickles, tomatoes, and lettuce. This burger was not very good. It did not trigger any memories of a backyard BBQ experience. The lettuce, tomatoes, grilled onions, and pickles tasted basic and not fresh. I did not taste the crispness from the lettuce or the juiciness from the tomatoes. The grilled onions and pickles faded away within the burger. The beef patty was lacking in flavor and was not entirely there. Please do not use my opinion to decide if you want to try this burger.
(Photo by Natasha Nguyen)
My favorite is the Peanut Butter Pickle Bacon Burger. I completely understand why this burger is popular here. It is made with grilled onions, house sauce, bacon, pickles, peanut butter, and mayo. I do admit that I had low expectations for this burger and that I thought that it was not going to taste good. I was wrong and this burger blew my taste buds away. The peanut butter is not too strong in peanut flavors. The peanut butter was smooth and gooey. The combination of the patty, veggies, and peanut butter was imaginable for sure! I felt like I was eating a delicious peanut butter sandwich from childhood. The Peanut Butter Pickle Bacon Burger is one I can go back to everytime. KillerBurger is great at making gourmet and fusion burgers! It's so innovative!
(Photo by Natasha Nguyen)
Fun Facts:
* Please note that I've referenced all of these facts on their website.**
Did you know that Killer Burger is voted Best Burger in Portland 2020?
Did you know that Killer Burger is voted for Best Burger in Clark County 2020?
Did you know Killer Burger is also on the road? Check out their schedule here.
Did you know you can order burgers, cider, and beer to-go?
If you want to skip on the delivery fees, Killer Burger has online ordering available via their website. You can pick up the food fast, easy, and contact-free through their drive-thru. Killer Burger has many locations and each location has different business hours. Please make sure to check this ahead of time before ordering or going out. The staff enforces health and safety measures to protect their employees and customers.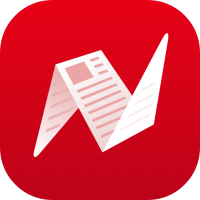 Killer Burger
Instagram: @killerburger
Facebook: @killrburger
Twitter: @killerburger
Website: https://killerburger.com/