(Photo by Richie Anothaisintavee)
The home of Grandma Pie is at Sal's Pizzeria. They serve authentic Italian foods and Sicilian pizza. Sal's Pizzeria has a location in Foothill Ranch and Mission Viejo. Sal's is all about curating every ingredient and if it's not up to standards then Sal's will not use it. Sal's is all about fresh ingredients and making quality products that taste great. The staff at Sal's are full of love and passion. They make the pizzas upon order. The restaurant is welcoming with the smell of cheese and dough. It always feels warm and delicious here.
(Photo by Natasha Nguyen)
The owner of Sal's Pizzeria is Matt and he is originally from New York. He moved to California with his family and wanted to open a pizzeria. He was inspired by his father-in-law's pizza recipes and wanted to share it with others. He opened the pizza business about 20 years ago and named the pizzeria after his father-in-law, Sal.
Sal was born in Alcamo, Sicily. He delivered Italian food products with his father by horseback and a buggy. Sal and his family moved to America and opened a business called Collica Dairy. Sal's family has been distributing Italian products for over 50 years. Sal would also make pizza for the family during special occassions. ***(Note: I've referenced all this information from their website.)***
(Photo by Natasha Nguyen)
My boyfriend and I love Sal's Pizzeria. It is our favorite pizza place in our area. We have ordered the Grandma Pie and New York Style Pizza. The Grandma style is made with medium crust, square cut, and sauce on top. We tried the Breadcrumb & Onions (added pepperoni and meatballs) for the Grandma Pie. They usually do not allow added toppings, but they did it this time for us. This comes with mozzarella cheese and tomato sauce topped with breadcrumbs and onions. This pie is very simple, but not as much flavor as we liked. The breadcrumbs are on the soggier side. The toppings for the Grandma style isn't my personal favorite since it is very crumbly on top.
(Photo by Natasha Nguyen)
I love the New York Style Pizza with the flavors of Margherita and White. The margherita is so flavorful. It comes with garlic, whole roma tomatoes, fresh mozzarella cheese, fresh basil, and parmesan cheese. I love the tanginess from the tomatoes. The garlic enhances the flavors of all of the cheeses and tomatoes. So delicious and refreshing! I can keep eating this pizza nonstop. The White pizza comes with ricotta, mozzarella and parmesan cheese, and provolone. The pizza is so creamy and cheesy. It does not contain any tomato sauce. The white sauce is rich and well balanced all around. The white pizza helps with the tasty transition from the margherita pizza. It's like eating melted butter or white gravy, but with all cheese.
(Photo by Natasha Nguyen)
Tips & Tricks
Retoast the pizzas to get an extra crisp
Add extra red pepper flakes and parmesan cheese
Order half margherita and half white for the NY Style Pizzas
Fun Facts:
Did you know that Sal's Pizzeria is 2020 Best Pizza in OC by the Orange County Register? (Read article here)
Did you know that Sal's Pizzeria is the 2019 Winner of Taste of Lake Forest? (Read article here)
Sal's Pizzeria is offering free delivery for online orders over $25. Their delivery radius is 5 miles. Use the code FREEDELIVERY at checkout. They are open from Mondays through Tuesdays from 11 am to 8 pm, Wednesdays through Thursdays from 11 am to 9 pm, Fridays through Saturdays from 11 am to 10 pm, and Sundays from 11 am to 9 pm. Please make sure to follow the health and safety measures when arriving. Also, be sure to check ahead for updates on their website or Yelp page.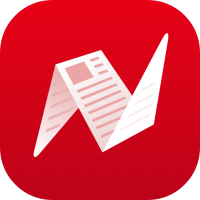 Sal's Pizzeria
26612 Towne Centre Dr F,
Foothill Ranch, CA
(949) 951-7400
Instagram: @salspizzerias
Facebook: @salspizzerias
Website: https://www.salspizzerias.com/