(Photo by Meg Strouse)
Do you enjoy french delights? Rendez Vous Cafe is a French Bakery that serves authentic French food and desserts. The cafe is located in Corona del Mar, California. The baked goods such as crepes, pastries, and bread are freshly made from scratch on the daily. Not only do they provide the best taste and highest quality in making all of the goodies, but they also use the finest of ingredients. The owners and staff members at Rendez Vous Cafe are friendly, generous, and kind-hearted. I've noticed they are not just kind and friendly to me, but also kind and friendly to their other patrons.
The decor of the cafe is absolutely adorable. The color combination of pink, purple, and white are very appealing to the eyes. I love the flower wall that is located by the entrance. It's definitely Instagram worthy for sure. The flower wall is great as a backdrop for food photography or capturing moments with your loved ones. The gorgeous black, white, and beige marbling tables also adds on to the aesthetic of the cafe. The vibe and atmosphere of this cute cafe is warm and cozy (and a little girly). It is the perfect place to eat breakfast or brunch with family and friends. There are a few tables inside and outside their patio area. Too bad that indoor dining is unavailable due to these uncertain times. Currently, they have outdoor dining, take-out, and delivery services available.
My personal favorites are their fruit tarts, Raspberry Mocha, and Croque Madame. I come back for these (almost) everytime. The fruit tarts are made with dough with a firm and crumbly crust. The fruit tarts are a mix of sour and sweetness together. The pastry is like bread and the vanilla custard oozes while taking each bite. The custard smells delicious just like milk and vanilla. The fruits on top are fresh, juicy, moist, and soft. The Raspberry Mocha is a nice and warm tasty drink. The coffee-beans are not strong in the Raspberry Mocha. It has a slight tart taste from the raspberry. The best part of this drink is the raspberry whipped cream on top. This drink is very comforting and delicious to sip on a cold day and night. The Croque Madame is a dish made with melted cheese that is spread on top of a double layered toast. The options are ham or turkey and a sunny side egg on top. The Croque Madame is a warm and crunchy sandwich. The melted cheese and eggs trickle down to the side of the bread. It is full of so much flavor. This is one of my favorite French breakfast dishes to order here.
(Photo by Meg Strouse)
(Photo by Meg Strouse)
(Photo by Meg Strouse)
(Photo by Meg Strouse)
Are you ready for a taste of Paris? Feel free to head on over in the heart of Corona Del Mar, California at Rendez Vous Cafe! Please note that parking is limited around the area and the cafe is along the Pacific Coast Highway. Rendez Vous Cafe is open from Mondays through Sundays from 7:30 am to 5:30 pm. Also, be sure to follow health and safety guidelines when arriving. Check their business hours and updates on their website. They also offer online orders.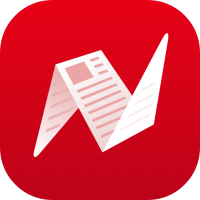 Rendez Vous Cafe
3330 East Coast HWY
Corona del Mar, CA 92625
Instagram: @rendezvous.cdm
Facebook: @rendezvouscdmcafe
Website: https://www.rendezvouscdm.com/