(Photo by Richie Anothaisintavee)
Do you love shellfish and fish? Shellfish Company is the place to go for fresh seafood in Santa Barbara. In 1980, the business first started as buying and selling seafood to locals. Overtime, Santa Barbara Shellfish Company also included a waterfront dining experience with an ocean view and outdoor patio. The restaurant is located on Stearns Wharf Pier. There is limited capacity inside and out of the restaurant. It became even more limited once indoor dining was closed during COVID-19.
I've always heard that Santa Barbara has delicious seafood. So I did my own research on the best places to eat at. I came across Santa Barbara Shellfish Company as one of the top places to eat. I ended up bookmarking the restaurant so that my boyfriend and I could enjoy it when visiting. My boyfriend and I had our first COVID-19 road trip in Santa Barbara and I was delighted to see that most people were following protocols in the county. The cool part was being able to drive onto the pier to find parking. Too bad we couldn't snag a parking space and ended up parking at the beach area and paid for the meter. We walked ourselves along the boardwalk to the restaurant. It was nice to feel the crisp air of the sea. Once we arrived at the restaurant, it was based on first come first serve. There was a long list for outdoor dining and we ended up writing our name down for a table. It took about an hour for us to be seated. I didn't mind the wait because the gorgeous view was worth it in the end.
My boyfriend and I ordered a couple items to share. We ordered a range of different seafood dishes. The food was phenomenal and we were speechless the whole time eating until the very end. The weather was also just as lovely as the whole experience. I definitely recommend eating here.
What did we order?
Lobster Roll
The lobster is fresh and from Maine. It was tossed with chives, celery, mayo, capers, and butter. The lobster was wrapped in a toasted hoagie roll. This item was also served with onion rings and coleslaw. The chunks of lobster were sweet and tender. The buns were soaked in butter. It was so simple and delicate in flavors.
(Photo by Natasha Nguyen)
New England Style Clam Chowder
We ordered the clam chowder in a bread bowl. The soup was made with clams, potatoes, cream, and onions. The soup made us feel at home and comforted us. It warmed up our souls. The soup tasted very rich and creamy.
(Photo by Natasha Nguyen)
Uni topped on Scallops
Wow! This was the best uni we ever had. We've been told that Japanese sushi chefs like to export their uni from Santa Barbara and we can see why. The scallop and uni were so soft and we were able to taste the hint of the sea. If we could, we would order this dish over and over again.
(Photo by Natasha Nguyen)
Oysters on a Half Shell
The oysters were so refreshing! It was so plump and springy. The taste was like butter cream with a hint of sweet and salty. I love shucking raw oysters and we kept shucking until our tastebuds were happy and our stomachs full.
(Photo by Natasha Nguyen)
Overall, I wouldn't mind coming back to Santa Barbara Shellfish Company. They seriously know how to make their dishes and dining experience memorable. The business hours are currently 11 am to 9 pm from Mondays through Sundays. There is limited capacity and health and safety measures are implemented. They have a limited menu items on their website.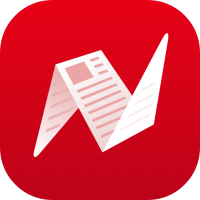 Santa Barbara Shellfish Company
230 Stearns Wharf
Santa Barbara,CA 93101
(805) 966-6676
Instagram: sb_shellfishco
Facebook: @sbshellfishco
Website: https://shellfishco.com/