(Photo by Dan Lu)
Are you looking for an outdoor eatery that is both causal and upscale? Benchmark in Santa Ana, California offers American food with influences of culinary taste from Southern California. The restaurant is an outdoor atrium that also serves local craft beers and regional wines. These pair up well with their seasonal dishes. The decor of the restaurant is modern, hip, and fun. I love the atmosphere here because it's always lively and upbeat. The customers aren't just having a great time, but the servers are too.
I ate at Benchmark with a few of my friends. We were celebrating one of our friend's birthdays. This was right before COVID-19 so there were no restrictions on anything. We made early reservations via Yelp for our party and checked-in. The host sat us around a table that was wrapped around a tree. This was an interesting set up because we sat on one side of the table and shared the other half with another group. My friends and I ordered a couple of items to share and the dishes were nice and hearty. Please note that their menus change seasonally. I will be mentioning some food items that are no longer on the current menu.
STILL ON THE CURRENT MENU:
Gochujang Fried Chicken
The fried chicken was made with red onion, radish, cilantro, napa cabbage, and aioli. I personally love this dish. I enjoyed the taste of spicy, salty, and sweetness from the chicken and Gochujang. The fried chicken had a delicious chew and crunch. My friends told me about the brunch version of this dish with waffles. This was only available during the weekends. I would love to try this in the future.
(Photo by Natasha Nguyen)
PREVIOUS SEASONAL MENU (NO LONGER ON THE MENU):
Braised Pork Al Pastor
The braised pork was served with crema, fresno chile, cilantro, salsa verde, cotija, and tortilla chips. The braised pork tasted salty, hearty, and meaty. It reminded me of a warm plate of chilaquiles without the loaded sauce. The simplicity of this dish was easy to enjoy.
(Photo by Natasha Nguyen)
Pei Mussels
The mussels were made with herbs, shallots, fresno chile, white wine, and toasted bread. It tasted sweet with an undertone of ocean and mushroom. The white wine enhanced the sweetness from the mussels. It was like sipping white wine and eating seafood at the same time. The toasted bread was a nice added touch in dipping and soaking up the sauce.
(Photo by Natasha Nguyen)
Pan Roasted Airline Chicken
The chicken was served with radish, harissa vinaigrette, quinoa, rainbow carrot, herbs, frisee, and spiced sunflower seeds. The chicken was moist and tender. The pieces of chicken were so juicy and when cutting a slice into the meat it was nice and smooth.
(Photo by Natasha Nguyen)
Benchmark is currently closed on Mondays and Tuesdays. They are open on Wednesdays through Fridays from 5 pm to 9 pm, Saturdays from 12 pm to 9 pm, and Sundays from 12 pm to 8 pm. Online orders are available here. There are health and safety measures being enforced. Please make sure to follow the guidelines during your visit.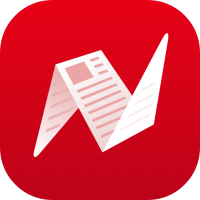 Benchmark
601 E. Santa
Ana Blvd, Santa Ana,
CA 92701
714.480.0225
Instagram: @benchmark.restaurant
Facebook: @benchmark.restaurant
Website: www.benchmarkoc.com