(Photo by Raymond Lee)
Don't you love mama's cooking? At Mama's on 39, everyone gathers together to enjoy Mama's secret recipes. Since 2011, the restaurant has served delicious gourmet comfort food to a full menu of cocktail drinks. The plus side is Mama's also serves breakfast anytime she is open. There are multiple Mama's located in Huntington Beach, Los Alamitos, and Newport Beach. Their fourth location at Ladera Ranch is coming soon!
I've been eyeing Mama's for a while now due to their delicious photos that always makes me hungry. My friend and I were craving for some breakfast/brunch food and decided to eat at Mama's Huntington Beach location. The parking lot here was super packed during the weekends. I remember I had to park on the other side of the plaza and walked over. My friend and I met in the front and there were a lot of people already waiting. We added our name to the waitlist and waited for about an hour before our table was ready.
The restaurant was super loud and upbeat inside. The atmosphere and decor gave a southern style and feel to it. There were tons of tables throughout the restaurant and they were all kind of close together. All the tables were filled with people and I felt like we were all sharing the same experience together. This made me miss being able to enjoy a nice meal with a group of friends and other family members since we cannot do that during these uncertain times. Also, the restaurant has a bar near the front. This was where the patrons liked to watch sports on the big television screens there.
It was time for us to sit down and our host directed us to our table. Our waiter welcomed us immediately with a friendly smile and gave us a little introduction of Mama's. He also gave us recommendations of their popular food items that customers loved to order. We ended up ordering a few of the popular items to share. I loved that our waiter was so attentive with us. He consistently checked up on us to make sure that everything was going well. It was very comforting indeed.
What did we order?
Tanner's O Tasty Tots
These tots were sure tasty! It was made with Mama's own Irish Tots, nacho cheese, bacon, cheddar cheese, and green onions. This was a perfect share me starter that came out on a warm skillet. The fried potatoes were crunchy and crispy. The cheeses hinted at a combination of salt, butter, and milk. The green onions and bacon helped enhance the flavors of the tots overall.
(Photo by Natasha Nguyen)
Mama's Famous Chicken and Waffles
This was one of their most popular dishes. Mama's chicken was made with buttermilk fried chicken and homemade waffles. Also, topped with gravy and maple syrup. The fried chicken was unfortunately on the dry side, but somehow still had a good crunch. The homemade waffles were too battery heavy. My friend enjoyed it, but I was not a fan. The maple syrup helped give it a little flavor.
(Photo by Natasha Nguyen)
French Toast Mama-Style with Scoop of Thrifty Ice Cream
The french toast was made with sliced King's Hawaiian bread, powdered sugar, strawberries, maple syrup, and blueberries. We also topped it with a cone of Cookie's N Cream ice cream from Thrifty Ice Cream. The french toast became soggy really fast due to the added ice cream cone. The french toast was sweet and slightly crispy beforehand. So make sure to eat this quickly. The ice cream was simply so delicious!
(Photo by Natasha Nguyen)
Fun Facts:
Did you know that Mama's donates 30% of proceeds to support any organization, local school, or sports team (info on website)?
Did you know you can bring in a picture of your mama to add to Mama's Hall of Fame?
Did you know that Mama's got specials every day of the week?
Mama's on 39 is available for pick-up or delivery via Postmates, GrubHub, DoorDash, and UberEats. The business hours may vary based on the location. Please make sure to practice social distancing and safety measures. Be aware of any updates on their website before heading out.
Please note: I've just provided one of their location's address and information below.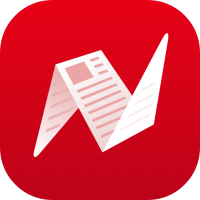 Mama's on 39
21022 Beach Blvd
Huntington Beach, California
714-374-1166
Instagram: @mamason39
Facebook: @mamashuntingtonbeach
Website: www.mamas39.com