(Photo by Richie Anothaisintavee)
Would you like a piece of this? Patty's Cakes and Desserts in Fullerton is baking the world a better place! Thousands have enjoyed the loaded deliciousness of baked goodies here. Everyone is leaving with a huge smile upon their faces. The yummy treats are prepared and freshly baked upon order. They specialize in cakes, cupcakes, and cake balls. There are 52 flavors of cupcakes and 11 flavors of cake balls. Their cakes are available for any event such as weddings, debuts, sweet 16s, anniversaries, quinceaneras, and large birthday parties.
(Photo by Natasha Nguyen)
How did it all start?
Patty started baking in 1985 as a hobby while raising three boys as a single mother. Her hobby blossomed into a full time business from her home in Fullerton. She baked for Disneyland Club 33 for four years and dreamed of opening her own shop. Patty's middle son, Phillip joined Patty's Cakes as a co-owner by handling the operations and marketing side of the business. In 2010, Patty's dream of opening her own shop came true.
(Photo by Natasha Nguyen)
My personal experience:
My boyfriend and I love this cute little dessert shop in Fullerton. The decor is adorably pink and white. It really fits a mom who is passionate about baking and making others happy. I also feel very girly and cutesy inside too when I come here. The whole shop smells like sugar and sweetness everytime. My mouth salivates as I crave for the baked goods. The owners and staff of Patty's Cakes and Desserts are super friendly, knowledgeable, and approachable. I feel at home here. Patty's Cakes and Desserts is one of my favorite small businesses and dessert places to support. Their delivery service is amazing too. They deliver about 23 miles from their shop.
I've had cupcake cakes delivered to my mom during Mother's Day and she was so happy to receive the surprise. My dad and mom told me the delivery person was very professional and sweet. They did not have cash on them and were worried of not tipping the delivery person. I told them to not worry because the website allowed me to tip the delivery person ahead of time.
Their baked goods are so delicious. I cannot get enough of eating their yummy treats. It's too bad that I do not live close to the shop or I would be fulfilling my sweet tooth here all the time. I personally wouldn't mind ordering a future Birthday cake and/or wedding cake here. I love that they personally decorate the cakes and cupcakes upon order. I recommend trying Patty's Cakes and Desserts if you haven't yet.
(Photo by Natasha Nguyen)
Fun Facts:
Did you know that Patty's Cakes and Desserts has been featured on CBS 2 News, ABC 7 News, and Good Day LA?
Did you know that Patty's Cakes and Desserts has received a WeddingWire Couple's Choice Award for 10 years straight?
Did you know that Patty's Cakes and Desserts has received the knot best of weddings award for 10 years in a row?
(Photo by Natasha Nguyen)
Patty's Cakes and Desserts is currently offering take out, curbside pick-up or delivery. This is all available by ordering ahead of time via their website. They are currently open from Tuesdays through Saturdays from 10 am to 9 pm. They are closed on Sundays and Mondays during these uncertain times. Delivery for large events are available for Sundays. Custom order counter is open from Tuesdays to Fridays from 10 am to 5:30 pm and Saturdays from 10 am to 4 pm. Please check their business hours and/or any updates ahead of time. Also, be sure to follow all safety measures and social distancing practices while arriving at the shop. Of course, stay safe and healthy!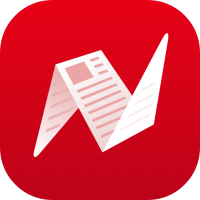 (714) 525-8350
Website: https://pattys-cakes.com/
Instagram: @pattys.cakes
Facebook: @pattyscakes