(Photo by family member)
Do you like magic? There is a breathtaking destination that would take your breath away. Seven Magic Mountains in Las Vegas, Nevada is a large-site public installation in the desert.
The seven towers was created by Swiss artist, Ugo Rondinone. The producers were Art Production Funds and Nevada Museum of Art. The exhibition was opened in May of 2016. It was originally scheduled for two years, but got extended until the end of 2021 due to the success of the installation. The famous 30 feet high seven towers were painted and stacked in gorgeous colors. The boulders were locally sourced and represented like totems.
(Photo by Natasha Nguyen)
Seven Magic Mountains caught my attention from all of the Instagram photos that I saw. My boyfriend, his family, and I decided to stop on our way before we got to the casinos. It was only 10 miles away from Sin City. There was a designated onsite dirt looking parking lot. We drove our car there and parked since it was not recommended to park on the street. We saw people walk along a unpaved walkway that led to the seven towers. I changed into my shoes because I didn't want to step onto any rocks and sticks along the way. It was lovely looking at the desert scenery and seeing the beautiful installation ahead of us. There were multiple groups at different parts of the seven towers. We all took turns taking photos in front of the boulders. The colors and coordination was gorgeously done. The sun reflected the brightness and burst of colors, but I noticed the paint was starting to fade away. It was still so breathing. There was also a recent update that the artist was going to repaint the stones to give it more life again. The connection of nature and art was amazing. I felt like I was part of an Indian tribe as I took in the gorgeous totem-like towers.
(Photo by Richie Anothaisintavee)
Are you allowed to climb the structures?
It is not allowed to climb, deface, or dislodge the art installation. Please do not write on the boulders either. Seven Magic Mountains has been previously vandalized by disrespectful people in the past.
How much does the Seven Magic Mountains cost?
No admission fee or tickets are required. It is free to the public to view the installation.
What are the hours?
There are no official hours since it's free to the public. Overnight camping is not allowed. Also, be aware of your surroundings since there are snakes and other critters living in the area.
Is there a restroom here?
No public restroom or facilities are at the installation. The closest public restroom is about 5 miles at Jean.
Are pets allowed?
Pets are allowed. Please be sure to pick up after your pet(s).
Tips & Tricks
Bring plenty of water
Bring nourishments
Wear sunscreen, protective clothing, or a hat
Please take your trash with you
Seven Magic Mountains is a hidden gem and not many people know about it. I recommend adding it to your itinerary if you are planning to visit during 2021. The perfect place for gorgeous Instagram worthy photos. It is currently still open to the public, but access will be impacted. It is encouraged for visitors to exercise and practice social distancing while visiting. Masks are required during visitation. It is also recommended for people to stay home and to not visit during these uncertain times.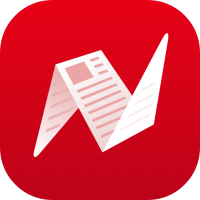 Seven Magic Mountain
S Las Vegas Blvd,
Las Vegas, NV 89054
Website: http://sevenmagicmountains.com/
Instagrams: @artproductionfund @nevadaart
Please note: The website has better updates and directions on how to get there.