(Photo by Angela Nguyen)
Ready to get your resting brunch face on? Let's do it at Arize Bistro in Long Beach, California. This little cafe serves delicious and irresistible asian fusion cuisines that will get your mouth watering and your stomach growling. The chefs at Arize Bistro will not compromise quality. It is a priority for them to use the freshest and finest ingredients for every dish. They also provide catering services for private events such as cocktail receptions, business lunches and dinners, and weddings. However, they are currently not taking any private event orders due to COVID-19.
(Photo by Angela Nguyen)
The original location used to be known as the popular "southern street food" restaurant called Sweet Dixie Kitchen. The restaurant ended up going out of business once the owner revealed about reheating and reselling Popeye's fried chicken as one of their dishes for $13. Sweet Dixie Kitchen ended up going out of business and became under a new ownership. The restaurant is now owned by a husband and a wife (Ron & Annie) who are friendly, caring, and loving people. They take a lot of pride in creating all of their dishes from scratch. Not only did they revamped the cafe into a cozy and intimate breakfast and brunch spot, but they also renamed the restaurant to Arize Bistro. I was delighted I was able to celebrate their 1 Year Anniversary in 2020 and excited that this new year will be their second year taking over the location. It was cool learning about their accomplishments and how their plans for the restaurant went into fruition.
Arize Bistro is a cute cafe with french posters, motivational signs, fluffy blankets, and adorable cow patterned chairs. The cafe has a mini patio outside and several tables inside. There is one long table on one side for a large group and smaller tables on the other side. Space is limited here when there are high volumes of people gathering to eat. But then these areas are off limits due to the dining regulations. Take-out and delivery is available if you have breakfast and brunch on your mind. Arize Bistro offers such comfort food ranging from french toast to crispy chicken fried rice. I ate here with a group of friends and we ordered a huge spread to share. What did we order? Our spread consisted of French Toast, Beligan Waffle, Crispy French Toast, A1 Chicken Satay, A2 Crispy Chicken Fried Rice, It's the Bomb, and Sweet Breakfast. The food was delicious! We loved the American, Thai, and French fusion dishes.
(Photo by Natasha Nguyen)
What do I recommend for breakfast?
My personal favorite for breakfast is the Baja Baby Skillet and French Toast. The Baja Baby Skillet came with beef chorizo, scrambled eggs, spinach, melted American cheese, and roasted potatoes that was topped with salsa and chipotle aioli. The beef chorizo tasted like vinegar and chile peppers. I enjoyed the milkiness and creaminess from the eggs and melted cheese. The eggs were super fluffy to the touch. The salsa and chipotle gave extra flavors of smokiness and sweetness to the dish. The roasted potatoes were a great addition. The texture was so buttery and soft.
(Photo by Natasha Nguyen)
The French Toast was made with eggs dipped in eggs, topped with powdered sugar, and served with maple syrup. The taste of cinnamon, vanilla, and nutmeg was present. It was brown and crispy on the outside and creamy on the inside. The bread of the brioche bun was not dry, soggy, or eggy. There was a custard-like flavor to it and the sweetness came from the powdered sugar. The drizzle of the maple syrup gave the french toast a taste of vanilla, caramel, and prunes. This yummy dish was the prime definition of breakfast comfort food.
(Photo by Natasha Nguyen)
What do I recommend for lunch?
My favorites for lunch are the A1 Chicken Satay or the A2 Crispy Chicken Fried Rice. The A1 Chicken Satay was made with marinated thai style chicken and served with fried rice, cucumber salad, kale salad, and peanut sauce. The fried rice was made with protein, rice, eggs, and veggies. This dish was so flavorful from the garlic and soy sauce. The chicken satay was marinated in spices, fish sauce, lime juice, brown sugar, and chili paste. The taste of the chicken was spicy, but also salty and juicy with the hint of smokiness from the grill. It was definitely a lot tangier than teriyaki chicken. The house special peanut dipping sauce exploded in sweetness and sourness with a hint of bitterness. I felt like I was eating the homemade version of the chicken satay.
(Photo by Natasha Nguyen)
The A2 Crispy Chicken Fried Rice was made with tender chicken and served with fried rice, house gravy, and kale salad. The chicken was seasoned, battered, and deeply fried to perfection. It was not too oily and the crunch was super crucial to the flavoring of the chicken. This made me realize the freshness and the amazing quality of this dish. I saw steam rising from the outside as I ate each bite. It got me excited to keep on eating. The best part was the chicken was not stringy or dry. And the fried rice and other sides went very well with the crispy chicken.
Fun Facts:
Did you know that Arize Bistro is a charitable based cafe?
Did you know that the chefs at Arize Bistro have a background in Le Cordon Bleu and Thailand's no. 1 culinary school?
I love supporting a small and local business that makes such delicious asian fusion foods for breakfast and brunch. Arize Bistro is such a lovely place to spend time with family and friends. The cafe is so beautiful and I would like to share it with others. I hope one day that it's safe to do indoor or outdoor dining once again.
Arize Bistro is currently open for take-out or delivery via GrubHub, Postmates, UberEats, and DoorDash. Their business hours are from Mondays, Wednesdays to Fridays from 8 am to 2 pm and Saturdays to Sundays from 8 am to 3 pm. They are currently closed on Tuesdays. Their business hours can change so please do double check ahead of time. Also, be sure to social distance and follow any safety measures to ensure your safety and others.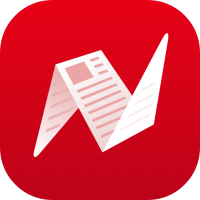 Arize Bistro
306 Elm Ave,
Long Beach, CA 90802
(562) 912-4045
Instagram: @arizebistro
Facebook: @arizebistro
Website: www.arizebistro.com