(Photo by Richie Anothaisintavee & Natasha Nguyen)
Are you a fan of sugarcane juice? Tallgrass Drink in Garden Grove, California specializes in freshly-squeezed sugarcane drinks. Their drinks are easily customizable to fit your desired taste. How do you build your own drink? By starting with the bases of coconut water, herbal lemongrass and pandan, seasonal fruit juices, or organic teas. Of course, don't forget to add any toppings if you like to. Not sure what to order? They have a menu of sugarcane concoctions and sugarcane teas for you to choose from. All of their drinks are naturally sweetened from fresh pressed sugarcane juice. Tallgrass Drink is like a bubble tea shop that emphasizes both sugarcane juice and teas. And guess what? This new concept is causing an uproar in the boba and sugarcane community.
(Photo by Natasha Nguyen)
I am a huge fan of sugarcane juice and boba tea. I've honestly lost count of how often I've got my share of boba or sugarcane per month. I've had many friends tell me about Tallgrass Drink and this encouraged me to check out the new concept. It is a bit of a drive for my boyfriend and I, but we try to stop by every time when we are in the area. Tallgrass Drink is also located in the same plaza as Rodeo 39 Public Market, In-N-Out, and Raising Cane's Chicken Fingers. This parking lot is huge so there will always be parking available.
Once entering Tallgrass Drink, the store is spacious and adorable with gorgeous decor that is aesthetically pleasing to the eyes. On one side, there is a red brick wall with two cute fairy-like swings. The swings are wrapped with vines on both sides. Right above the swings is a pinkish purple neon sign stating "a sweet piece of grass." This is the perfect spot for a cute photo opportunity for visiting patrons. There's also ample amounts of lighting in the store so the neon light will not reflect back into the images. Nighttime shots are definitely okay here. On the other side, there is a chalkboard with some art and information about the health benefits of drinking sugarcane juice. Near the back, there is a white wall with lovely fence-like frames that showcases their staff who are currently working there and a few of their popular drinks. The theme of the whole place makes you feel like it is home.
(Photo by Natasha Nguyen)
(Photo by Natasha Nguyen)
In the middle of the store, they have a pressed juicery machine to showcase the process of making drinks and for the patrons to watch. Tallgrass Drink designs their shop to keep consumers consistently engaged and entertained. The idea of being interactive with their consumers comes so beautifully to life here whether it's through photo ops, decor, and customer service. The employees at Tallgrass Drink are so warm and friendly. Not only are they patient, but they can easily adapt to the pace of the atmosphere. Their customer service is hands down spectacular. During our first visit, we accidentally dropped our drink while taking photos at the swings. We felt so guilty for the mess and offered to clean up the area and to repurchase the drink. The staff took care of the spill and did not want us to repurchase anything. They kindly remade our drink and wanted us to enjoy it until the very end. We tipped the employees for their generosity and care for causing them trouble.
The most popular drinks are the Summer Fling and Panda Pandan. All drinks are 20 ounces in size. The Summer Fling is made with sugarcane juice, watermelon juice, and mint. The drink comes in a gorgeous pink color. I am in awe with this drink because it was unbelievably refreshing and tastes like your back in summer. It is like eating a slice of watermelon, but sipping the juice in a cup. The watermelon juice is the dominant flavor and there is a subtle taste of mint towards the end of each sip. I've heard some people do not like the overpowering flavor of watermelon, but I am completely in love with it. It is also surprising that the sugarcane juice is not too sweet. And my taste buds are calling out for more. I am glad that Tallgrass Drink is able to make this iconic summer drink during the off seasons. Next time, I hope to add basil seeds to the Summer Fling.
(Photo by Natasha Nguyen)
The Panda Pandan is made with coconut water, pandan tea, sugarcane juice, and coconut bits. The drink comes in a nice yellow color and not the typical pandan green. It has a strong scent of sweetness, grass, and floral aroma. The taste is savory and milky-sweet like almonds, flowers, and vanilla. The scent and taste creates a feeling of tropical paradise. The coconut bits add a bit of texture to Panda Pandan. Making it a very good combination. I've got to admit that I am so used to eating pandan as a baked good and not as a juice. So this is a nice change. Pandan is also becoming a new popular flavor in the beverage world. Good thing that pandan is available all year round for everyone to enjoy.
(Photo by Natasha Nguyen)
I thank Tallgrass Drink for bringing the world of both sugarcane and bubble tea together. I am planning on stopping back soon and hoping to try all of their other sugarcane concoctions and sugarcane teas. My next aim is for the Coco Loco or the Sugarcane only.
Fun Facts:
Did you know that sugarcane can grow up to 20 feet tall?
Did you know that sugarcane consists of 17% sucrose?
Did you know that sugarcane originated from Southeast Asia?
Tallgrass Drink is now accepting online orders via Clover. Phone orders and walk-ins are welcome on the daily. Their business hours are from Mondays through Thursdays and Sundays from 11 AM to 8 PM. Also, Fridays and Saturdays from 11 AM to 9 PM. Make sure to double check their business hours before heading out. Don't forget to follow their health & safety measures while visiting. Stay safe and healthy! #nbholidaycheer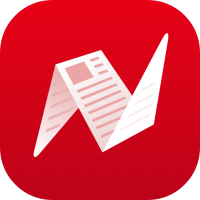 Tallgrass Drink
12945 Beach Blvd
Garden Grove, CA 92841
(714) 388-6948
Instagram: @tallgrassdrink
Website: www.tallgrassdrink.com
Facebook: https://www.facebook.com/Tallgrass-Drink-103619748084453/