(Photo by Richie Anothaisintavee)
Are you an adventurous foodie? Have you tried beef intestines before? KingChang specializes in authentic Korean cuisine in Buena Park, California. They serve fresh meats and beef intestines along with traditional Korean side dishes. Their mission is to make food with high quality and with the freshest of ingredients. KingChang was previously known as HakSan, but decided to change their name in the beginning of this new year. The same food quality and service is still there and at top notch. The name change did not make any difference to what they provide to their patrons.
I love beef intestines and authentic Korean food. It is currently my favorite type of food to eat right now. KingChang is far from where my boyfriend and I live, but we would take the long drive just to eat here. It's pretty much a treat for us everytime we dine at KingChang. One of my missions is to find the best beef intestines restaurants in Orange County. I still remember when I was not a fan of beef intestines until my boyfriend started introducing me to restaurants that knew how to make it right. So far KingChang is considered our top favorite. I was so delighted when my boyfriend and I discovered this place. The restaurant is always so lively when we eat here either if it was indoor dining or outdooring dining. And we feel safe with all of their safety precautions and social distancing measures for indoor dining. But I noticed that their outdoor dining is more on the crowder side. They have a mini area to wait inside and outside, but patrons currently have to wait outside on the benches. Their hostess and servers are hands down amazing. KingChang seriously has the best service.
We like to order the intestine combo of the large intestines, small intestines, and abomasum. In addition, we also order spicy cold chewy noodles. The intestine combo comes with steamed egg, garlic, corn cheese, onion, potato, aged kimchi, and red bell peppers. There is also a choice of either kimchi stew or beef brisket soybean paste stew. They also provide traditional korean sides for us to munch on before or during our meal. The server turns on our stove at our table so that we can keep our food warm once everything comes out.
I am in love with how clean they make their intestines. The server places the freshly cooked intestines onto the heated stove. It is recommended to put all of the food on the outside of the edges to form a ring. The middle is the hottest area to warm up the meats. The servers are all so attentive and check up on us all the time. They help cook the food and rearrange the meats on the stove. My boyfriend and I would take pieces of meat and veggies from the stove to place it into the sauces. My favorite is the large intestines. It is not too chewy and rubbery, but tender. The meat pieces melts and fills the taste buds with joy. The small intestines and abomasum are the tougher meats. This will take a little bit of chewing, but the quality is still clean and the finest. The texture will taste like sauteed or stewed calamari. To enhance the flavor, I like soaking my meat pieces and veggies into the sauces.
(Photo by Natasha Nguyen)
One of the most popular side dishes in Korea is the corn cheese. This is also my personal favorite and I will order this every time if I can. The ooey gooeyness from the cheese and butter are melted across and on top of the corn. This side dish comes out on a heated skillet. The hot steam forms on top of the cheese. I can smell the warmth and creaminess filling up my nostrils. There are gorgeous strings that form from the cheese when scooping a spoon full or two of this delicious snack from the skillet. The taste of the corn cheese is creamy, sweet, and salty. I had no resistance in eating this. I couldn't stop digging into this tasty side dish with my spoon. The honest truth is that I didn't really want to stop. Nope, not me.
(Photo by Natasha Nguyen)
The spicy cold chewy noodles (also known as Jiolmyeon) is made with chewy wheat noodles, spicy sauce, toasted gim, vegetables, boiled egg, and soybean sprouts. The first thing to do before eating these icy cold noodles is to mix everything in the bowl. This term to mix in the Korean language is called "bibim." Please note that two hands may be required to get the bibim process going. This is one of my favorite Korean dishes, especially on a hot summer day. I am in awe with the nice chew from the noodles. The taste and texture is so refreshing and thin like red licorice laces. The spicy sauce is sweet, vingery, and tangy. The overall combination is so addicting that I can eat this whole bowl myself.
(Photo by Natasha Nguyen)
KingChang is the perfect place to dine in silence or to dine in loudness. This restaurant is so family-friendly that anyone can enjoy it. Groups come here to drink and eat or just to catch up. The atmosphere is full of energy and positive vibes. The only reason why you would be dining in silence with your peers is because the food is just that good. The food will make everyone completely speechless and everyone's mouth will be consistently stuffed with food. I remember my first time here I barely talked. I was in shock with every bite and I just wanted to savory the moments. My boyfriend and I do really enjoy these moments because it gives the opportunity to remember that we can share the same feelings and experiences during just a little bit of silence. I recommend trying this from time to time.
Please check their website on special hours and updates. Curbside pickup and delivery is available through the delivery apps. Also, be sure to check for their health and safety measures before heading out. #nbholidaycheer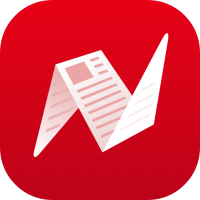 KingChang
5350 Beach Blvd,
Buena Park, CA 90621
(714) 752-6522
Website: www.kingchangbp.com