Introducing a new partner to your child after separation is tricky, as it might be difficult to predict the reaction from both sides. Yet, it is a very common situation considering that 3 out of every 4 people who go through a divorce will get married at least one more time in the future. In turn, nearly 65% of all remarriages involve children from prior marriages. Thus, to prepare children for meeting your new partner, it is crucial to consider several tips regarding the place and time when you can deliver this news.
The Best Time to Integrate a Big Change into Your Children's Life
The first question you're likely to face is how long should you wait before introducing your child to a new partner? Usually, children need a lot of time to handle such a highly stressful and emotional experience as the divorce of their parents. Therefore, when introducing kids to a boyfriend/girlfriend, it is recommended to wait at least 1-2 years after marriage termination.
Status of Your Current Relationships
It is crucial to take into account the status of your current relationship. When you feel like your romantic relationship is well established, it is the right time to introduce your boyfriend/girlfriend to your child. If you believe that hiding this aspect of your personal life is a good idea, it is not. Typically, children can sense and react to their parents' emotional cues, which is why it is necessary to begin a meaningful dialogue once you feel you have a serious and committed relationship with a new partner.
Age Group of Your Child
The age of your children also plays a vital role in terms of accepting a new person into the family. For example, when younger children find out about their parents' new relationship, they are likely to be confused and angry because they tend to be possessive of their family members. You have to reassure kids that you are not abandoning them, as you love them unconditionally no matter what. In other words, you should wait as long as your kid needs to handle the emotional trauma of parental divorce to introduce your girlfriend/boyfriend to your child.
If you wonder how to tell your teenager you are seeing someone, simply explain that your new love interest is not a threat to your family relationship. Ask the teen about the qualities they want your potential partner to possess and assure them that being with this person makes you happier. In general, introducing a new partner to teenagers is not that difficult, as adolescents can differentiate between the family life and the personal life of their parents.
Accordingly, by considering the status of your current relationships and the age of your kid, you'll be able to answer the questions of "how long should I wait to introduce my boyfriend/girlfriend to my child" on your own.
Top Places to Set Up the First Meeting
Once you decide on the right time to introduce a child to a boyfriend/girlfriend, you should think about appropriate settings for the first meeting. To make children feel comfortable and avoid the feeling that your new partner is invading their space, plan an informal activity, such as going out for pizza, riding bikes, or bowling.
It can be considered a great way to introduce a child to a new significant other, as informal activities don't require a vast amount of deep communication. If you're a single mom/father introducing your boyfriend/girlfriend to the child, you should pay attention to several things. For example, consider your partner's temperament, maturity, and openness in the context of children. Moreover, if your love interest also has kids, it can be an excellent opportunity for meeting your boyfriend's teenage son/daughter.
Discussion of the First Meeting
When the meeting is over, it is essential to tell your child why you're dating this person. Tell your kid about how your new partner treats you and identify emotions you experience while spending time with them. If you are wondering how to tell your child you have a boyfriend/girlfriend, say that you want to share a life with another adult, although this decision doesn't change the respect and gratitude you have for your ex-partner.
However, do not forget about the feelings and emotions of your love interest. Most often, new partners are worried about meeting your family members as well. It's okay to be nervous before important events. Thus, make sure that new meetings offer the opportunity for your partner and kid to get to know each other better in a more relaxed environment.
Invite your Boyfriend/Girlfriend for a Dinner with the Child
After several meetings, your kid will be ready to welcome your partner at home. Inform your child that your love interest will join them for dinner and encourage the kid to prepare for the evening. If you have friendly relationships with your ex-partner, invite them as well. Ensure that your current partner doesn't overstep the boundaries in their relationship with your child, and the ex-husband has the opportunity to keep in touch with the kid despite your new love interest.
Conclusion
Accepting a parent's new partner may be a slow and complicated process for your child, which is why it is essential to identify the time when it is okay to introduce the boyfriend/girlfriend to your kid in advance. In addition, parents should think about appropriate conditions for delivering this news. Hopefully, by reading this article, you'll be able to determine how soon to introduce a child to a new partner and the way you should provide this information.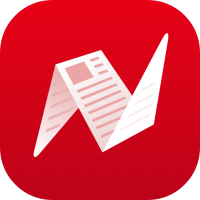 This is original content from NewsBreak's Creator Program. Join today to publish and share your own content.