Located in Madison, Illinois, the Gateway Kartplex is the perfect thrill-seeking family experience for a weekend night. In fact, according to the website, all of the greats got their start in motorsports with their karting ranks. If that isn't encouraging, this is a relatively affordable way to blow off some steam after a stressful week.
The Karts are gas-powered and can reach up to 55 miles per hour. You must be 14 years old and 48 inches tall to drive, and if 18 or older, you can buy your passes online or when you arrive. Keep in mind, closed-toed shoes are mandatory, AND they do have the right to refuse services to anyone if alcohol or substance use is suspected.
We visited the Kartplex on a Friday night and had an absolute blast! I felt like the next Danica Patrick-UNTIL I saw my lap record times. We raced twice and, unfortunately, the first time I unintentionally chose a car with a booster seat. This wasn't ideal because I'm actually quite tall, I'm sure I looked ridiculous to bystanders. The second time I did much better without a booster seat, but I'm still not quite sure a career in motorsports is in the cards for me.
It's important to be careful on the track and treat the racing karts as your own, for any damages are on you (they keep a credit card on file). There is an annual membership for 100 dollars per year which comes with a hat or t-shirt, discounts on future races, a membership card, and three free races. On Wednesday nights throughout the year, they even have a league for competitive racers! I highly recommend this activity for a night out with family and/or friends.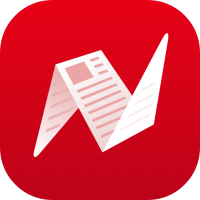 This is original content from NewsBreak's Creator Program. Join today to publish and share your own content.