Sometimes calming Baby Girl when she gets fussy seems like trial-and-error! We dealt with more of this early on, but I feel like her dad and I slowly improved as we began to analyze her behavior and intervene with the following solutions. Usually at least one of these methods resolved the existing issue!
1. Cool Baby off!
It's hot in St. Louis in the Summer! I always overlook Baby getting overheated. Babies are much more at risk for this because they have not yet developed strong temperature regulation. I honestly try not to take her out in temperatures above 80 degrees. If I take Baby outside in the heat, I know it is best to dress her in as little clothing as possible. Sometimes, on the patio, I just have her in her diaper!
Per our pediatrician, a great way to test this out is assessing if they are sweating, especially on their neck and back. If Baby begins to sweat, he or she may be getting overheated. Baby Girl tends to get hot in the backseat and this certainly has contributed to her level of fussiness in the car. A good way to counteract this is removing a layer of clothing or going inside to lower temperatures. If you think they are consistently getting overheated in the car, it may be helpful to increase the air conditioning in back or even place a little fan on the car seat.
2. Entertain Baby.
Something we deal with frequently is balancing over-stimulation and under-stimulation. I realize she gets a little bit bored if she doesn't have an occasional change of scenery. The same thing happens if she gets a bit overwhelmed. I will place different attachable toys on her car seat and try to generally mix up her activities. I'll read to her for a bit, then hold her, have her swing a little bit later, and then I will put her in her little Piano Gym. I try not to leave her in one area for very long, changing it up so she stays engaged. The key is counteracting boredom with stimulation, but avoiding too much stimulation. Typically, a nap in a quiet room is the best antidote for over-stimulation.
3. Take him or her outside.
This may sound weird, but for some reason the breeze as well as the noises outside can be extremely comforting for baby. I would avoid considering it when your neighbor is doing yard work, such as mowing the lawn, or if some sort of construction is occuring nearby, but sounds of nature can be very effective at calming Baby during fussy periods.
4. Hold Baby or "Wear" him or her.
Babies, especially newborns, love environments that remind them of the womb. Sometimes when they get fussy, they just desire to be close to you. I found that if you think they want to be held, but you also want to simultaneously get things done, a baby carrier or wrap can be extremely helpful.
5. Invest in a baby swing.
I assume the movement, possibly similar to movement in the uterus, is the rationale for why Baby loves the swing so much. She falls asleep almost immediately!
6. Give Baby a warm bath.
Baths are not allowed until the umbilical cord falls off, but, these can be extremely helpful with fussiness if Baby likes the warm water. I have a temperature duck that helps determine if the water is too hot. It's awesome! This is a great strategy before bedtime. Something about the warm water makes Baby Girl very tired after her bath.
7. Burp!
The feeling of an impending Burp is very uncomfortable for babies, I assume. Sometimes when Baby is fussing, he or she may just need to burp! This has happened to me many times. It's not always easy to get Baby to burp and even if he or she has burped already, don't necessarily rule it out! He or she may need to burp again.
8. Let Baby sit up (if able to).
Many family members see my baby get frustrated when they try to hold her like a newborn. A lot of times, she wants to practice sitting up. It's sad that her newborn days are over, but I'm excited that she's so driven!
9. Let Baby practice standing.
Sometimes Baby just wants to play. My friend warned me, once they learn how to bear weight, that's all they will want to do! This statement is true. Baby Girl gets fussy if I don't let her practice standing, walking, and bouncing on my legs.
10. Tummy time.
I'm not quite sure why tummy time is helpful, but I feel like it simultaneously helps with gas along with helping increase muscle strength. Have a gassy baby? Increased tummy time may solve your issues, at least, it has for us.
11. Bounce!
I think, similar to the swing, this is another reminder of the womb for Baby. I actually read about bouncing and jiggling in the Happiest Baby on the Block. This is a great book, I highly recommend it. My Baby Girl immediately stops fussing when I bounce her, however, it's important to be careful that her head is supported when bouncing up and down.
12. Take Baby on a walk in the morning or evening.
I also assume the motion is what helps calm Baby Girl during walks in the stroller. She actually will only fuss if we are on a walk with her and stop moving altogether. Same with during stoplights and stopping at stop signs in the car!
13. Go on a drive (in the air conditioning, of course).
As I said before, as long as the car is moving, Baby Girl likes it. This makes road trip highway driving with her not so bad.
14. Let Baby chew on something if teething.
We speculate that Baby Girl may be teething, but we aren't so sure. It seems like when she is experiencing gum pain, it helps to chew on our fingers or chewing on one of her teething toys. During these times, she tends to refuse the pacifier. I have heard about some toys that you can put in the freezer that will relieve some of this pain.
15. Rub his or her head.
This always soothes Baby Girl. It takes a second but if I'll rub her head if she is fussy in her cradle.
16. Swaddle Baby!
I think this is also mentioned in the book Happiest Baby on the Block by Dr. Harvey Karp. Swaddling is an absolute lifesaver at bedtime and when baby is overtired or overstimulated during the day.
17. Warm Baby up!
This usually happens when the fan is on, but sometimes, when nothing else is wrong, Baby Girl is just cold! Place a baby blanket on him or her and sometimes this ends the fussiness.
18. Sing or talk to Baby.
This doesn't always work when babies are extremely fussy, but sometimes during diaper changes-if she gets a little bit fussy or anxious, I'll start singing or talking in rhymes. She will respond with giggling or attempts at talking too.
19. Pacify.
And lastly, a pacifier is typically an underrated method of calming a fussy baby. A lot of people don't want their babies to get dependent on these or want to avoid causing any nipple confusion, but they can be very helpful as long as they are used sparingly.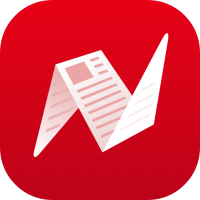 This is original content from NewsBreak's Creator Program. Join today to publish and share your own content.