The Angad Arts Hotel (AAH), is located in the Grand Center Arts District of St. Louis. There are 146 rooms and 38 suites in the hotel as well as inclusive nightlife and dining open to the public. The AAH is unique in that it creatively links guests to emotions reflected by room colors-Powerful Red, Freedom Blue, Rejuvenation Green, and Curiosity Yellow.
The hotel allows dogs, as they consider them part of a lifestyle. The outdoor rooftop, previously closed because of COVID-19, is now open again for drinks and snacks with spectacular views of the City of St. Louis. Some of the surrounding landmarks observed along with the St. Louis skyline include the Gateway Arch, the Fox Theatre, and St. Louis University. Although the ground floor restaraunt, the Grand Tavern, is currently closed, the indoor/outdoor rooftop bar referred to as the ART bar is still currently selling appetizers and meals as well as hand-crafted cocktails.
I had the pleasure of enjoying the rooftop sunset views in 2019, in addition to the moonlight, a few times prior to COVID-19 closures. The menu for the ART bar is listed on the website. If you're extremely hungry I wouldn't recommend going there for a large meal, although it appears the menu size has increased since, but the atmosphere and artistry of the hotel alone are reason to visit. The staff, each time I visited, were very kind, helpful, enthusiastic, and educational. Reservations are recommended on the website.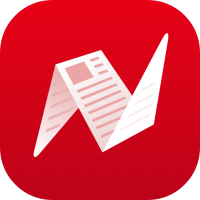 This is original content from NewsBreak's Creator Program. Join today to publish and share your own content.