Breastfeeding is truly, according to science, the best thing for your baby-physiologically and psychologically. There are certain conditions that may hinder your ability to breastfeed or deem breastfeeding contraindicated. However, for the general population, the single most important variable in ultimately successful breastfeeding is the level of dedication.
While struggling with a learning disorder and an intrinsic desire to save money and space, breastfeeding can seem like a full-time job, at least, initially. However, you don't have to have two breast pumps and a dozen frozen milk bags in the freezer to get the job done.
1. Start and (try to) stay natural as possible
Research has shown that true breast-to-mouth feeding is more effective than pumping and much healthier than administration of formula. However, breast pumps are many times needed, especially with rigorous work or school schedules. If you are a fellow ADHD sufferer and don't want to invest in multiple breast pumps and supplies, especially initially-natural breastfeeding will likely be easiest for you.
The ADHD individual, especially with the inability to take medications she may rely on in the absence of pregnancy and lactation-can be slightly more impulsive, forgetful, and usually lacks organizaton and preparation. If my baby is hungry, I am able to feed her, even without this preparation. This saves me a lot of stress.
Also, if your family tends to sway more minimalist and you travel often, you don't have to constantly carry supplies with you. Taking a baby with you to the store can sometimes seem like packing for a two-week vacation! A breastfeeding bag in addition to a diaper bag is a lot to remember, and a lot to carry around.
2. Invest in a portable Elvie Curve
Sometimes, you can't always stay natural. I tend to be more modest, especially in front of certain people, so I will utilize the Elvie Curve when bottle feeding feels more appropriate or I am nervous I will leak while breastfeeding in the presence of others. This has been, by far, my best investment associated with breastfeeding.
One of the major inconveniences of breastfeeding on my right side, or vice versa, is that my other breast tends to leak milk. The Elvie Curve is a hands-free manual pump that collects the extra milk-AND puts a little bit of pressure for added expression. I usually fill up the Elvie Curve as I breastfeed on the opposite side. I can save this extra milk while still naturally breastfeeding, and it's so easy! I only have one small pump to clean and prepare. This fits inside a sports bra-and can remain completely hidden if you have some sort of sweatshirt or shawl. It's pretty discrete! It has been great for travel and during nightime feedings.
3. Find a few binge-worthy nighttime TV shows and snacks, and try to find time for a midday nap
One of the major symptoms of ADHD is insomnia-and babies needing one-or-two feedings overnight can exacerbate this issue. Breastfeeding overnight is difficult and tiring, but it's absolutely necessary. If I don't do my routine 3AM feeding, leaks will occur followed by a subsequent drop in milk supply. I used to set an alarm on my phone for this, but it has become so routine, that my body wakes me up at 3AM like an internal alarm clock.
Instead of dreading this, I have tried to go along with it and plan for it. I binge on at least one episode of a TV show and keep my favorite lactation snack along with my clean and ready-to-utilize Elvie Curve at beside. My daytime sleepiness is counteracted with a midday power nap the next day while baby naps as well.
4. Finger (lactation) foods
In nursing and Nurse Practitioner school, finger foods were always emphasized and encouraged for kids and adults who suffer from ADHD. Sometimes ADHD individuals will forget to eat and have difficulty preparing food before it is too late. Because the breastfeeding mom needs more calories, this can be detrimental. I keep a lot of lactation snacks around to prevent this. My favorite brand is Munchkin Milkmakers.
5. Keep a little bit of formula around
Especially during growth spurts, sometimes baby is so hungry that you may not have the ability to breastfeed soon enough. Maybe you're on a work call and a few minutes is going to be too long for baby. There is nothing wrong with keeping a little bit of formula around for these very hungry moments. You may not have to give your baby a lot, but just a little bit to keep him or her satisfied temporarily.
6. Look for baby hunger cues
Sometimes ADHD sufferers learn in different ways and have developed interesting coping mechanisms. They may be more inuitive or kinesthetic learners. They may be better at assessing hunger cues than sticking to a specific routine. Dunstan Baby Language is a potential way of making these hunger (and other) assessments along with the traditional cues such as rooting, fussing, and lip smacking. My favorite is "Na" or "Neh." According to Dunstan, this sound translates to hunger because the sound is made when the tongue pushes towards the roof of the mouth. I find this is very helpful for my own baby.
7. Initially buy two or three sports bras you don't really care about
Breastfeeding is difficult at first, and you will make some mistakes, especially as an ADHD sufferer and minimalist. I ruined some clothes because of this, until I invested in some cheap sports bras. They can be nursing bras, but they don't necessarily have to be. You don't have to have every nursing clothing item to successfully breastfeed, and if you don't care about milk stains on these particular items, even better! I bought most of my maternity and nursing clothes at Ross Dress for Less. If you work from home or are in your maternity leave, it's much easier to wear sports or nursing bras initially for your newborn, anyway, rather than risk ruining clothes.
8. Multi-task!
ADHD sufferers tend to like to multi-task. This is an example of a weakness becoming a strength. I tend to like to try and make eye contact with my baby while she is breastfeeding, however, sometimes she closes her eyes or is very focused on the feeding. At times, I get bored waiting and feel like I need to be doing something else simultaneously. I have found a few baby positions in which I can breastfeed and multi-task. It's honestly a sort of trial-and-error development. This has helped a lot, especially in situations where an email or phone call can't necessarily wait.
9. Ditch the nursing cover-use a swaddle blanket!
I tend to always forget my nursing cover. I can't seem to remember it. I tend to be more modest unless I'm very comfortable in a group, so I like to cover up while breastfeeding in public. Early on, I always used to have at least one swaddle blanket-and I found that this worked equally as well as a nursing cover, and allows for some more breathing room. I hate a bunch of extra layers and the swaddle blankets are thin enough to where I find it doesn't bother me quite as much.
10. Wear your baby with you!
Worried about going on a walk or going to the store without baby? Leaks can happen and baby could get hungry, and if you're not an overproducer like me, you may not make enough milk to satisfy baby on these quick errands. Invest in some sort of baby wrap or carrier and keep it with you instead of getting a sitter. I have found that I can get so much done "wearing" my baby.
11. Know your body (during let-down)
One of my very good friends early on mentioned to me that she knows the signs of her "Let-down." Let-down refers to the milk release. I tend to feel tingling prior to the release. If you become very self-aware and introspective, you will know these opportune times to naturally breastfeed. Think of the signs of a "Let-down" as the equivalent of an aura prior to a migraine. When I feel tingling, I know the let-down is going to happen-and quick! This has been a helpful assessment tool. I haven't been able to understand what triggers my "Let-down," but some people are able to. If I hear my baby crying, that typically triggers it, but I am still learning that other things that can as well. This a great moment to pay attention to your body!
12. Talk to you pediatrician and primary care doctor
ADHD sufferers sometimes must take medications, especially when their issue impacts daily tasks such as driving. There are certain medications that may be contraindicated in pregnancy, but may be okay to take in low doses while breastfeeding when the benefit outweighs the risk. It's important to contact your healthcare providers if this is a concern.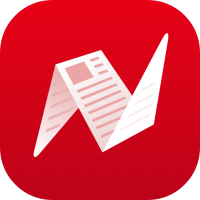 This is original content from NewsBreak's Creator Program. Join today to publish and share your own content.