The NCLEX, or the Registered Nurse Exam, and the Nurse Practitioner Exam are two stressful realities. While requiring a wide range of medical knowledge, they also require higher level critical thinking skills. For the last year, I have enjoyed helping people master nurse and mid-level material and generally become better test takers.
Testing anxiety is a relatively common complaint. The goal is to avoid the prospect of a panic attack during the exam. I myself began nursing school with debilitating testing anxiety and a true inability to focus on the questions. Students who suffer from ADHD, possess a language barrier, and students who suffer from dyslexia have even more difficulties to overcome in addition to the general stress and difficulty level of the exam. A lot of my own ADHD coping mechanisms have helped me encourage and make it easier for others who have similar issues. I have translated these into some test-taking tips for my students, a lot of them generally known and reiterated by professors of all specialties.
1. It's important to understand that these exams test a thought process, not necessarily depth of knowledge. The exams are not particularly something you can "study for." You must know the basic curriculum, but wasting time with content is usually not as helpful as practicing and improving approach to test questions.
2. I encourage students to utilize evidence-based and content-specific information to help with these exams.
3. I do not encourage anecdotal evidence while answering NCLEX/NP Exam questions. It's not helpful to think of your previous healthcare experience during the exam.
4. Understand the science of performance anxiety. Yerkes-Dodson Law is commonly presented in Sports Psychology textbooks. Overall performance highly corresponds with anxiety level. I assume this is true for cognitive performance in addition to athletic performance. Having just a bit of anxiety is beneficial in testing for optimal performance, but we want it to stay minimal. Yerkes-Dodson Law explains that optimal performance is associated with moderate arousal. We want optimal norepinephrine levels. On test day, you might want to have one less cup of coffee if you feel as if you're going to already be nervous.
5. Have an M/O. Modus operandi translates to method of operating or system in latin.This is important because it makes your approach systematic and consistent-this helps with the forward momentum. I encourage them to use the same process of breaking down questions each time.
6. Humble yourself and let go of your ego. Be like Socrates-that "I know I know nothing" mentality. This mostly pertains to the studying phase. Allow yourself to learn and make mistakes. Now is better than later, on the actual exam.
7. Read the question before the answers. You do not want to prime yourself with the answers because it may impact your overall perception or understanding of the question. It's okay to prime, but prime selectively with the clues in the question. They come up with the wrong answers after they have already created the question. We need to approach it the same way. I have a lot of students look at the answers before they have fully evaluated the question.
8. Study what you DON'T know. Studying already understood content is a waste of time, and you could overstudy and end up confusing yourself. Overstudying is dangerous and I did this on an exam in NP school. My friend is an ophthalmologist and he gave me some of his school powerpoints to help me study. I overanalyzed every question, and it wasn't because I didn't know the content. If you get a question wrong while practicing, that's what you should be studying.
9. Quality of time studying takes precedence over quantity. Our brains can only retain and tolerate so much information.
10. Quality of materials is important too. Try to stick with one and make sure they are credible sources. I would stray away from multiple applications and review questions because the information can lack consistency.
11. Be on the look out for patterns. Sometimes similar questions are asked over and over in different ways. If you notice a pattern, remember it. These can be general patterns or micro-patterns. General patterns could be patterns in content, micro-patterns might refer to a drug you must recall in multiple practice questions.
12. Cognitively Restructure. When you get something wrong, that time is the best opportunity to clear up your understanding of a topic. Your brain is more accepting of the information that day-so make sure if you miss something to address that very same content immediately. Then you can much more easily rewire your brain and accomodate for that misunderstanding.
13. Find your Fuel: Find what works for you. Maybe it's yoga, caffeine, dark chocolate, hydration. Get a little bit introspective and see what improves your focus.
14. Be neuroplastic. Be willing to grow. If you didn't understand medical math the first time, give it another chance.
15. Cura te Ipsum. Take care of yourself, first. It's important to get enough rest prior to your exam. Maintain balance and don't let the exam master you, you must master these exams. Eat well, exercise, and have a stress outlet. Spend time with family and friends.
16. Have an artistic outlet. I used to write songs about what I was studying to help me on the exams. It was silly, but my Cranial Nerve song was a hit with some of my healthcare colleagues.
17. Music. Music can be motivating and I recommend it while studying if it works for you.
18. Perceive the exams as a challenge, not an obstacle. This is a career transition! It should be an exciting time.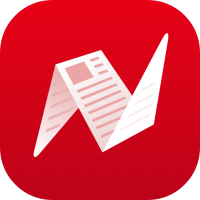 This is original content from NewsBreak's Creator Program. Join today to publish and share your own content.