After delivery, the commitment to breastfeeding can be a bit daunting. I have been on this difficult but rewarding journey for three months now, and plan to continue for the recommended six. Sore nipples, difficulty latching, the availability and temptation of formula supplementation, and time are just some of the obstacles mothers must face while breastfeeding. Utilizing formula for certain health conditions and work schedules can be absolutely necessary. However, if the mother has the capability and availability, the benefits breastfeeding has for both the mother and baby certainly seem worthwhile.
1. You can more safely co-sleep.
Co-sleeping can be a stressful consideration, but a very realistic one. Although it's not necessarily recommended, especially in the hospital, some mothers may not
have much of a choice. Breastfeeding is generally known to stimulate the release of hormones in the mother and the baby that cause sleepiness. It's not uncommon for both the mother and the baby to doze off mid-feeding. This is a scary realization, but Dr. James J McKenna discusses safety guidelines in his book, Safe Infant Sleep, and emphasizes that co-sleeping can be manageable-especially while breastfeeding. In fact, breastfeeding alone already decreases infant risk of SIDS according to the CDC.
2. The bonding.
Breastfeeding is generally known to already stimulate the release of Oxytocin, the love hormone. Feedings are special, intimate times between mother and baby. The eye contact between mother and baby is also important for social development. Many mothers report that breastfeeding forces them to slow down and appreciate the "now" throughout their day.
3. Breastfeeding is associated with healthier babies.
The CDC recommends breastfeeding for six months. Formula may possess the basic nutrients, but it lacks the antibodies, healthy bacteria, and growth factors that breastmilk provides. Breastmilk composition actually perpetually changes. Evolutionary biologists tell us this is the rationale for why mothers have the urge to often kiss their babies.
4. You lose weight while eating more.
Breastfeeding, for a lot of mothers, is a quick way to get back into shape post-delivery. Uterine contractions occur while the uterus simultaneously shrinks, reducing the size of the residual baby bump. In addition to the shrinking of the uterus, it is understandable that in order to produce food for a tiny human, more calories are necessary. Many mothers will find themselves eating more, but still losing that post-delivery weight.
5. It's cheap.
Formula gets very expensive, but breastfeeding is free. Pumping can get expensive as well, but many insurance companies will cover at least one breast pump such as through Edge Park Breast Pumps.
6. Breastfeeding has been associated with higher IQs.
7. You don't have to wash bottles or pump parts!
This is a frustration for many mothers, whether they pump or utilize formula. True breastfeeding does not require any preparation, cleaning routines, or sterilization.
8. It blunts the stress response.
Breastfeeding blunts the fight-or-flight, It almost serves as a buffer to maternal stress-response as presented and discussed in this article.
9. You have an excuse to leave the table.
I'm quite the introvert and I have difficulty sitting still. A hungry baby is the perfect excuse if you want to dip a little bit early or take a break from the social stimulation.
10. Breastfeeding mothers are at less risk for Post-Partum Depression.
Breastfeeding mothers are generally known to be less at risk for PPD. Seeing my little one smile and giggle during feedings is usually the best part of the day. The influx of hormones during breastfeeding may also be causal factor in buffering any symptoms.
11. The necessary diet is health-promoting.
Drinking alcohol or energy drinks is not recommended for pregnant and lactating women. With breastfeeding, you are almost forced to continue that healthy lifestyle adopted during pregnancy. I tend to pay more attention to my nutrition while pregnant and breastfeeding, and avoid any harmful substances. This is great for baby, but also healthy for mom.
12. Lactation cookies are yummy.
My favorite lactation cookie is available at Target, Milkmakers Lactation Cookie Bites. They are tasty and I have definitely seen a subseqent increase in my own milk supply.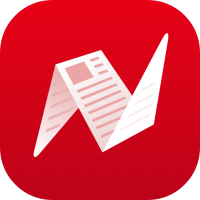 This is original content from NewsBreak's Creator Program. Join today to publish and share your own content.