East Rogers Park neighborhood coffee shop opens retail store across the street from their original cafe which has reopened with indoor seating.
Charmers has been a local fixture for many years in the East Rogers Park neighborhood of Chicago. Now they are expanding their operation by opening a sister gift shop called Horseplay in Jarvis Square that will sell a variety of fun novelty gifts.
. . .
Being only two blocks from my apartment, Charmers quickly became my favorite work spot. I was there at least four or five times a week, and it wasn't unusual that I would stay there from late morning until they closed. It had a great vibe, and was frequented by locals so you always knew others who were also there.
A fresh, warm bagel and sweetened latte always heightened my mood, and the community that formed around the shop always provided wonderful support. The staff was always friendly and you got to know them by name as well as who they were personally.
Before COVID Charmers held special events, a Chicago based writing group met there one night a week, and there was an open mike night after hours once a month that was always packed to SRO. They showcased local art, giving different artists space to display their work each month. They held pop-up art shows to help local artisans and craftsmen who were hurting due to the cancellation of all the arts and crafts fairs normally held in the area.
One of my writing groups met there on Sunday mornings, and I held Nanowrimo write-ins there several times a week in November three years in a row. Charmers was really a community establishment.
There was always plenty of seating including a bar along the back window, and the charm was enhanced by several wooden swings placed in front of another window with a bar in front of it. Both children and adults loved those. Charmers was the place to be for morning coffee or Sunday brunch. It was definitely an important part the neighborhood.
Then the pandemic hit and like almost every other establishments, Charmers was forced to close their doors. (I'll never understand how alcohol was considered essential but coffee was not. Obviously, the powers that be never had a coffee migraine before.)
As we sheltered at home, we waited to see what the future would bring. The weeks turned to months with no end in sight, and businesses realized they would have to evolve or die. Many closed completely for the duration, and with no money coming in, some of these quickly went out of business.
Other businesses found ways to make adjustments to survive in the drastically different economic climate and Charmers was one of these. They created a walk-up window and began offering customers coffee and some of their regular fare. They always had some outdoor tables during good weather, but when they blocked off Jarvis Ave. in order to allow the restaurants there to expand their outdoor seating into the street and add tents and heaters for the colder weather, Charmers took advantage of this initiative, too.
As time wore on, the owners realized that it would be some time before they could reopen as an indoor coffee shop, and they decided to renovate their space to allow for a different type of business. They pulled out all the seating (including unfortunately the swings) and used the shop as a retail gift store.
Those willing to wear masks could shop their unique offerings which included locally made jewelry, journals, books, toys, and other novelty items. The shop leaned toward a gardening theme and they also began selling a variety of plants and garden related merchandise.
. . .
Now, Charmers is metamorphosing yet again, with some old and some new. As for the new, they have announced the opening of their sister shop, Horseplay across the street at the end of Jarvis Square. The Grand Opening happens all day tomorrow.
They have named the store Horseplay, a reference to the fun nature of the items that are being sold there. According to their announcement:
"The boutique gift store you've been waiting for: affordable, quirky, wonderful and LOCAL. Charmers Café is proud to expand and present Horseplay by Charmers. Right across the street from the café in the strip mall at Jarvis Square. All the cool, fun, pretty things, plus plants, cards and more."
According to an employee at Charmers, the store will offer similar merchandise to what Charmers was offering, plus a lot more. This includes handmade jewelry, journals, board games, cards, needlepoint, toys and other trinkets and novelty items. She added that they have been developing the store over the past year, with some obstacles occurring with the Delta surge and other COVID related challenges. The employee said that the new store will change and adjust their merchandise once they get a feel for what their customers want.
Meanwhile, Charmers is transitioning back to an indoor café and they currently have several wooden tables and chairs available, with a promise of more to come. They are currently holding a pumpkin and plant sale, with more seating to be installed once this is over. The bar at the back of the store has been turned back into a counter with bar chairs and stools. They will keep their walk-up window and outdoor seating to better serve the needs of all of their customers and intend to have heating again for the colder months.
The hooks for the swings remain in the ceiling and counter still hugs the window so I couldn't help asking. I was told that they are talking about replacing the swings, since so many customers have requested it and likely will. I added my vote in favor.
Horseplay Grand Opening will be tomorrow October 6th starting at 10:00am at Jarvis Square.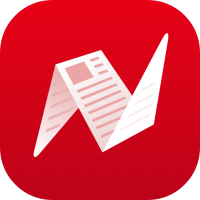 This is original content from NewsBreak's Creator Program. Join today to publish and share your own content.