If you want to teach Chinese students, be prepared to move to China.
Like many other freelancers, when the Pandemic hit, a lot of my business dried up. I struggled to find paying gigs online and took what I could get. I worked for the Census Bureau but that just lasted one summer. I got a small grant from a national foundation for a writing project which paid a decent sum for a year. But that too ran out at the end of this summer.
I had been thinking about teaching children English in China for a few years, as there are a number of companies who employ both remote and in country teachers to teach children ESL. But the interview process had always seemed daunting. With remote interviews, multiple videos and live mock classes required. I had come close to beginning the process several times, but always stepped away when something else came along.
Recently, my two main sources of income largely dried up. Though I tried to salvage them my earnings bottomed out to almost nothing. I went back to one of companies that have opportunities for foreign born English speaking teachers to teach children in China that I'd considered applying to in the past and started the process. Following the application, I worked on my mock short lesson, taped and submitted it.
After passing that, I signed up for coaching for the full mock class that I have yet to do. When I went to zoom to do the coaching session, no one was there. I tried to get in for over a half hour, trying to reach the company to no avail.
Looking more into the company I came across several stories that said that China has recently passed new regulations preventing foreign teachers from teaching Chinese children remotely. It also said that over a dozen companies are shutting down in the U.S. and Canada alone by the end October. The company where I had applied had opportunities for teaching remotely or transferring to China. Although the remote classes don't pay nearly as much as those in China, it was obviously a very serious consideration to move to that country, so I wanted to keep my options open, starting off remotely.
I emailed several companies including the one I had applied to, but received no reply. What I found online wasn't encouraging. It appears China has cracked down on the remote teaching industry and are no longer permitting non-local teachers without certification to teach English to students in the country.
History of the Issue
The ESL (English as a Second Language) teaching industry in China has been characterized with grey areas. Up until very recently, there have only been vague legal requirements for teaching English online to Chinese students. This has meant that ESL teaching platforms that are based in China, such as VIPKID and Qkids, could determine their own policy with regards to hiring instructors
This meant that these companies had no obligation to ensure that teachers held TEFL or any other certifications and no prior teaching experience. A number of companies were satisfied hiring teachers without any qualifications as long as they were native English speakers and had obtained a Bachelor's degree in any subject.
However, that has now changed as China has recently issued new regulations for online teaching companies as part of a national crackdown on 'after-school classes'.
New Regulations
Notification that changes were coming down the pike was first sent out through the Ministry of Education about a year and a half ago. This press release simply said that they were examining after school programs as it had come to light that many were teaching classes too advanced for their established curriculum. It added that some put too much pressure on students which increased unhealthy competition. There wasn't much detail as to what this meant for overseas teaching platforms however.
Concerned that the education sector in China had become focused on generating capital, in July new regulations prohibited companies that taught school curriculums from "making profits, raising capital or going public." They were no longer allowed to offer school related tutoring on weekends or during school vacations and couldn't give any type of academic classes to children under six-years-old. The under six population is a group that had been focused on with parents pushed to start their children's academic education early.
These changes resulted from protests related to the education system in increasing growth of after school tutoring programs in the past decade. Many felt that this overfocus on tutoring torments children, causes unnecessary financial burdens on parents and made the inequalities seen in Chinese society worse.
Then in August it was announced that tutoring firms were prohibited from hiring overseas teachers. Some have said that the country is also attempting to cut of Chinese children from influences that originate from outside the country as an increasingly nationalistic Beijing attempts to re-establish socialist ideology in the school system.
Yet there is still a large demand in China for ESL tutoring. As is usually the case when desired goods or services are cut off, those with enough money will find a way to obtain them anyway. Tutors have confirmed that a black market for tutoring services is emerging aimed at providing English instruction to Chinese students. Others who have been laid off from companies that are shutting down are offering their services informally through social media or making private arrangements with their clients from the companies they work with.
What This Means for Those Who Want to Teach ESL Students in Other Countries
It's not unrealistic to expect those who teach children anywhere to have a certificate attesting to their qualifications. Yet companies who didn't require this argue that their training programs provide the necessary skill set for those who don't necessarily have a teaching background or certification to successfully tutor non-English speakers. Many tutors and parents agree with this.
Regardless, most ESL tutoring companies that have continued to function by offering services in countries other than China have move pre-emptively to require all instructors to have some kind of teaching certification. These usually require one or more pre-requisites such as a teaching degree, at least a year of experience teaching or passing one or more exams.
One of these certifications, the DELTA (Diploma in Teaching English to Speakers of Other Languages) only requires a year of experience teaching English. This means that those tutors who began with no experience, no degree and no certification, can now get this certification after passing an exam if they tutored for at least a year.
Those who are coming late to the party however, like me, will have a hard time getting a foot in the door from this point forward without the willingness to do another degree with supervised teaching experience followed by an extensive exam requirement. There are a few companies that allow those without a teaching degree and certification to teach English conversation in different countries.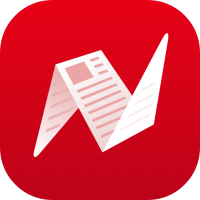 This is original content from NewsBreak's Creator Program. Join today to publish and share your own content.