Strong winds and high waves caused a windsurfer to repeatedly capsize and have difficulty coming back to shore with police and firefighters unable to help.
At least three firetrucks, and several police vehicles were called to the Lake Michigan shore in Rogers Park Tuesday, when a windsurfer got dangerously trapped by wind and waves. The individual took to the waters late Tuesday afternoon, despite storm warnings and red flags signaling rough waters and high winds.
A Rogers Park resident called the police Tuesday afternoon when she spotted what she originally thought to be a person or persons far out in the lake in a small sailboat having difficulty navigating the rough waters. She said the craft was zig zagging and then capsized at which time she lost sight of the individual or individuals who appeared to be struggling to keep the craft upright.
Peering through a zoom angle lens, it could be seen that the situation involved a single individual who was windsurfing. They could be seen trying to tac back and forth heading towards the beach then apparently needing to head out into deeper waters again, perhaps to get away from a riptide or current.
Even in good conditions, windsurfers cannot head directly into the wind, which is a challenge for those on Lake Michigan where the wind often suddenly changes direction. The person could also be seen to capsize twice, with both he and his windsurfer disappearing from view briefly. He still had not made it back to land when the sun began to set but was reported to have returned safely short after.
At least eight police officers and a number of fire fighters were observed standing by their vehicles in the parking lot near Leone Beach, with several others on the path leading to the beach or on the beach itself. Some were wearing life vests although no boats could be seen being put into the water. A few began taking off their vests and returning to their cars though the windsurfer was still clearly having trouble getting back to land.
In response to questions about the situation, one of the officers said they'd been called about a windsurfer who was in trouble on the lake. Another said that the windsurfer had come into the beach and gone back out again. When asked what action was being taken to help the person on the lake, several officers refrained from commenting, while one stated the conditions were too poor to risk using an unmotorized boat. The officer added that someone had reportedly spoken to the windsurfer on the water earlier and he'd stated that he was okay and not in need of aid.
Lake Michigan is known to be one of the toughest Great Lakes to navigate because of its rip currents which cannot be seen from the surface and for very choppy waters. As Chicago is also aptly named for the almost constant wind that blows, this is another challenge for those on the water. Storms can form quickly and depending on the time of year, waterspouts are not unusual. The waves are closer together than they are in the ocean, and even waves of two to three feet can make for extremely rough conditions. Yesterday waves were reported to be around 12 to 15 feet high with 50 mile an hour winds at times.
Officials reminded residents that Chicago beaches officially closed for the summer yesterday and that lifeguards would no longer be on duty. They also warned that weather patterns this week would likely lead to high surf, strong winds and dangerous conditions with the added threat of quickly developing thunderstorms and waterspouts.
Wednesday afternoon, multiple waterspouts had been spouted over the lake. Twitter user @jennyydiehl reporting that she had seen a waterspout develop around noon with a second one a minute later, followed by two forming at the same time.
Several windsurfers could be observed in the same area today despite continued rough conditions and warning to stay out of the lake. See below for reports of 20 foot waves on Lake Michigan today.
Gale warnings remain in effect for Lake Michigan around the Chicago area through Thursday.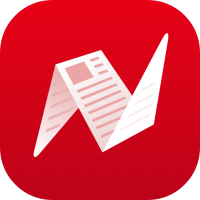 This is original content from NewsBreak's Creator Program. Join today to publish and share your own content.