This strategy has been used in several suburban counties but results are mixed and many question whether such suits would effectively target appropriate gang members for asset forfeiture.
Gun violence continues to occur frequently in Chicago, making it the primary crime problem for the city. Over the past weekend at least 60 people were shot, seven of whom died, including a 12-year-old boy.
Combating this violence has become one of the biggest challenges for the police and policy makers. In an effort to decrease this violence, Mayor Lori Lightfoot announced that Chicago will begin suing gang members to "take their assets" which is an approach that had been utilized in some suburban Illinois counties for over 20 years with mixed results. During a press conference held yesterday, Lightfoot explained the initiative.
"What we are proposing is a tool in civil courts that gives us the opportunity to go after those gangs that are wreaking havoc and in particular, take away the profit motive from them by seizing assets that they have been able to purchase because of their violent activity in our neighborhoods. As a city, we are using every tool to push back against the gangs that are leaving a trail of blood, death and misery in their wake."
The mayor is scheduled to present her plan to the city council today, and said she expects to get a great deal of support from them in favor of this approach to combating violence in Chicago.
More from Mayor Lightfoot and others about the intiatiate:
Supporters, which include Chicago police Supt. David Brown, say this move has will help in the fight against violence as it's been successful on a federal level with drug dealers.
This strategy was incorporated into the Illinois Street Gang Prevention Act and has been utilized by state's attorneys in the suburbs to not only to sue gang members for monetary damages but also to bar them from associating with one another and prohibit them from owning guns. In 2004 DuPage County was successful in seeking and winning an injunction which barred 14 Satan Disciple members from publicly associating with each other and possessing guns.
While gang members have been sued for many years in the Illinois suburbs but this has led to mixed results. According to John Mauck, an attorney who has successfully defended gang members against such suits in Kane County, while hundreds of gang members have been sued in both Kane and DuPage counties, they have largely failed.
Some have questioned the mayor's motivation for this proposal, however Lightfoot stated that this is not an attempt to get around Cook County State's Attorney Kim Fox who Lightfoot has had a strained relationship with.
Other criticize the mayor's plan for not providing details such as what happens to the assets that are confiscated and who will profit from the initiative. Concerns have also been expressed by the ACLU who said that those most likely to be targeted are those who can't afford a lawyer and wouldn't be provided with a public defender as they would if they were charged with a crime. They also raised the issue of the state's gang database saying that many people listed are now in their 80's and 90's or are not longer active members of any gang.
Two reports issued last year by city Inspector General Joseph Ferguson said the database is "seriously flawed" and had "poor quality controls and inadequate protection for procedural rights."
However, police officials have said that the data base has been revised, has better auditing and is now fully vetted. Anyone who is listed in the database can also appeal.
Lightfoot said this is not the only strategy that will be used to combat gun violence in Chicago, but it will be an additional aspect of her crime initiative which includes outreach to youth and families.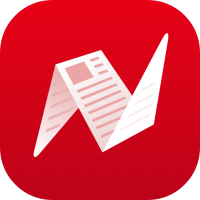 This is original content from NewsBreak's Creator Program. Join today to publish and share your own content.