Ropa Cabana at Leone Beach in Chicago has all sorts of hotdog options, including vegetarian, along with coffee and almond croissants for dessert.
Whenever the weather is good, I take the opportunity to walk the path along the beaches in Rogers Park. You can walk the sand path that is a straight shot along the water. Or if getting sand in your shoes doesn't sound like the best option, there is also a paved path that stays fairly close to the water for much of its length, winding its way through the backyards, parking lots and playgrounds behind all the apartment buildings built along the water.
I've always enjoyed the walk, often doing it first thing in the morning when I get up and meeting a friend to do it again later in the day. There is always something to see, whether it's the changing shape of the dunes, new restoration areas, sailboats and kayaks, or celebrations of every kind. Different seasons provide different views of both the natural elements of the beachfront as well as the people who visit it.
When walking several years ago, I always passed a large, enclosed stand that used to sell all sorts of crepes, both savory and sweet. I'd always planned on stopping there at some point, but you know how it is when something is practically in your back yard. I figured I had time and there always seemed to be something pressing that I needed to get home to.
When I finally got around to it, I found that the beach front food stand had been turned into a pina colada stand, selling the drinks along with Mexican sandwiches. That never seemed as appealing to me, but I thought perhaps after a particularly successful day of writing, a sunset pina colada might be a nice way to end the day. Again, this sat in the back of my mind, and I though I'd get around to it. Then COVID hit and it shut down as well. The stand remained empty through 2019, 2020 and the first half of 2021.
I was disappointed, especially once things started opening up again, since there was something appealing and romantic about eating on the beach. On vacations, it was always something that felt decadent. So, I was excited to find on a late afternoon walk one day in June, that there were workmen fixing up the stand. Originally, hoping that maybe they'd bring back the crepe restaurant, I later learned it had become a hot dog stand set to open on July 4th. It was called Ropa Cabana, a tribute to the Rogers Park neighborhood which Ropa is a nickname for, and Barry Manilow's song.
I won't say this thrilled me. Even the words "hot dog stand" sound like something overly ordinary to me and I don't eat non-kosher meat. This put it out of my mind and I passed it over and over again without examining it too closely or stopping off to see what they offered. I though "hot dog stand" pretty much said it all.
Then my walking buddy asked me on day if I'd eaten there, mentioning that she'd had a vegetarian hotdog there and had thought it was delicious. I became determined to at least stop by and see what kinds of things they offered.
People from the city would have told me from the start, that "Chicago hotdogs" are more than just boiled meat on a bun which you slather with condiments of your choice. Chicago-style hotdogs began during the depression era, as they were cheap to make and were credited with having a full- days serving of vegetables.
The Chicago hotdog starts with an all-beef hotdog in a poppyseed bun covered in plain yellow mustard. On one side of the hotdog, it has chopped white onions, on the other side, sliced tomatoes and on top, a pickle spear, spicy sports peppers and what has come to be called "atomic relish," a sweet relish which was first created during the era of the atomic bomb and was said to be glowing. It is bright neon green. On top of the whole thing is a sprinkle of celery salt.
I went back and forth about stopping by to get one of these signature Chicago dogs since I'm a ketchup person and had already been warned to NEVER ask for ketchup when ordering a hotdog in Chitown. Finally, I decided it was the day to take the plunge. After a nice time collecting beach glass, I sidled up to the counter and ordered my first Chicago hotdog, though I got the vegie version.
The place was about 20 minutes from closing and yet there was a steady stream of people stopping by for a last-minute meal. The staff working at the stand were extremely friendly, patiently answered my questions, and offered to make small adjustments, for exampled putting the peppers on the side since I wasn't sure how hot they were. The food was ready in under 10 minutes and served hot.
With all the toppings, I was certain it would make for a messy meal and was surprised by how well the various condiments remained settled in my bun. The veggie dog was actually quite flavorful and the toppings complimented it perfectly. I found that the sports peppers were spicy but not exceptionally hot, being quite a bit milder than jalapenos and after tasting one, I dumped the rest on top. Despite not being covered in ketchup (and you won't even find little packets anywhere on the counter so don't bother looking), the different flavors of mild and hot, sweet and savory complemented each other perfectly. I didn't even miss the ketchup.
In addition to the Chicago dog, there were several other versions, including the Danish Dog with thinly sliced pickles, tomatoes, remoulade and French onions, and the Seattle dog with caramelized onions, cream cheese, jalapenos, mustard and ketchup (an anomaly in the ketchup-less world of Chicago hotdogs). They also have "Walking Tacos," which are basically nachos made with Doritos as the base. For dessert, they have pastries and almond croissants, with Metropolitan coffee, espresso, cappuccino or chai tea. For a quick pick-me-up break from beach fun, they have slushies, shaved ice and smoothies.
There are tables you can stand up at to eat or nearby benches in the shade only steps from the water. It's a friendly atmosphere, and the quality food seems to encourage mingling even when Chicago is experiencing an upward trend in COVID cases.
Ropa Cabana's regular season will run from Memorial Day through Labor Day, but this year, it will remain open through Halloween.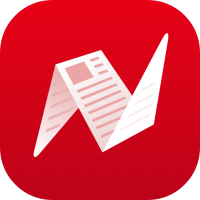 This is original content from NewsBreak's Creator Program. Join today to publish and share your own content.