Chicago Public Schools lost a huge number of bus drivers last week week and affected families are being offered $1000 upfront and $500 a month in an attempt to avoid parents refusing to send children back to school and demanding remote options.
The temperatures in Chicago have finally dropped off a bit from the 90+ degrees of last week and I took advantage of the cooler weather by taking a walk with a friend last night. She is the grandmother of three CPS students, all of whom go to different schools. She was upset as the first day of school did not exactly get off to a banner start.
The main problem was transportation. Her grandchildren are all in high school, which do not provide transportation, so they shouldn't have been affected by the bus driver shortage. Their mother dropped one of them at one bus stop and two at another. Thinking the rest of the morning free, she was surprised by a phone call from two of the children who said the public bus wasn't coming and they were going to be late. Jumping back in the car she picked them up and took them to their schools. She said she couldn't help but wonder if some of the city buses had been rerouted to help fill the gaps in transportation for children who had been left without as school began.
Last week, about 90 drivers for Chicago Public Schools resigned, including 73 who resigned on Friday alone, which left the school district short around 500 drivers. This is believed to be part of a bigger national trend of a lack of school bus drivers feared to begin as the summer ends.
In Chicago, the lack of drivers means about 2100 school children have been left without transportation and the notice to affected parents didn't go out until late last week. They were told that they would be given $1000 upfront for the first two weeks of school and $500 a month after that to help them pay for other transportation. Yet Monday, when school began, the transportation issue caused massive problems as families scrambled to find alternative ways to get their children to school.
The mass resignation of bus drivers in Chicago has been attributed to these drivers refusing to comply with CPS mandate that all employees and contractors must be vaccinated if they wanted to keep their jobs. Anger over the mandate led the bus drivers to wait until just days before school started to resign, evidently to intentionally cause problems with school transportation.
Mayor Lori Lightfoot said Monday at a press conference, "CPS believed there were bus drivers in place. It was only Friday that the notification came from those third parties that they had a shortage of drivers. That is not CPS' responsibility. We have a contract with those companies. We had an expectation that they were going to fulfill their contract."
The mayor is depending on Lyft and Uber to transport children who are unable to get to school through carpools or mass transit. However, this is a problem. The main issue is that drivers for these companies are not city employees and therefore are not required to get vaccinated to transport customers. So the requirement that contributed to the problem in the first place has been thrown out the window now that there is a crisis. The second problem is that minors are not allowed to use rideshares on their own. They are only allowed to ride with an adult.
The Chicago Transit Authority said it would offer free rides Monday to all CPS students from kindergarten to 12th grade. This means my friend may have been right. With 2100 students without rides, though no estimate was provided of how many students took the CTA, it's entirely possible that the large number caused routes to be altered or buses to fill to the point that drivers drove past stops without pulling over to pick up additional riders.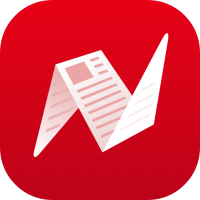 This is original content from NewsBreak's Creator Program. Join today to publish and share your own content.