While not as confusing as Washington D.C., Chicago's grid system and street directions have a few quirks that can confound summer visitors when trying to get from point A to point B without frustration.
Admittedly, I am about the worst person to ask for directions. Friends quickly learn that if I tell them to turn right, they should immediately turn left. So, when moving to a new city without any time to explore at all before starting work 10 hours after arriving, I was pretty thrown by having to learn Chicago's layout on the fly.
If you find yourself asking, "Why didn't she get a GPS or use the one on her phone?" the answer is simple. There are too many enormous buildings with dense materials such as such as concrete, rock, steel, and heavy wood, subway trestles and even areas where you travel underground that block or degrade a GPS signal. More often than not my GPS said two things, "Rerouting," or "Signal lost." Other times it told me to turn where there was no turn or where if I attempted it I would have driven into Lake Michigan.
This means that I was frequently lost and needing to ask people for directions. This was a frustrating exercise. Generally, one of three things would happen. The most frequent answer I got initially, I found to be bizarre. No matter where I needed to get to, the answer was, "Well, you know where the lake is." Period.
That of course was meant to imply that the lake is always east. Yet, I had no idea how that was supposed to help me when I had no idea what direction I needed to go or couldn't see the lake from where the area I was in so I actually didn't know where the lake was.
Often checking with someone you would think should know at least a few streets around where they worked, would more often than not, result in them saying that they had no idea how to get to where I needed to go. I learned to go to stores that were likely to have a number of customers (this was pre-COVID) but this didn't help. I wound up with someone starting to give me directions and others jumping in to offer alternative routes or change just parts of the directions being offered so that I wound up even more confused than when before I asked.
Once I learned the grid system however, it became much easier. First living in the Near North neighborhood and then moving to the North Suburb of Chicago meant that I had a distance to travel to get downtown. The way I learned the system was first to map out my route at home to follow without need for a GPS. Once I did that a few times, I learned the ins and outs of the way the streets are ordered in Chicago.
The Grid System In Chicago
Most of the streets in Chicago run east-west or north-south. The center of Chicago for directions is the intersection of Madison and State Streets in the Loop. Addresses have a prefix with a direction which tells you two things, the orientation of the street itself, and where the street is located in relation to State and Madison. Streets with a prefix of E or W run east-west and those that start with N or S run north south. Addresses that begin with E or W are east or west of State, while those that start with N or S are north or south of Madison.
There is a quirk that takes getting used to with regards to east-west directions. State, the street that divides the city into east and west. is situated fairly close to the lake, but the shoreline of Chicago is a slight diagonal. This means that practically any street starting with E will either be in the loop or the South Side of the city. Street that are located north of the loop therefore, have mostly W prefixes.
This is a bit strange when you live on the North Side but close to the lake as I do. I live literally steps from Lake Michigan, and as Lake Michigan is always east, one would assume that my address would be E. However, it is actually W as are all the street addresses that run east-west in my neighborhood. This can be helpful to know so if for example, you should be north of the loop but start seeing street names that begin with E you have gone too far south. Similarly, if you know you are looking for a street near the lake that has a W prefix and see addresses that start with E you've gone too far north.
Street numbers increase as you move away from the center point of State and Madison. Lower numbered addresses are found closer to the center point and higher numbers are found farther away.
These two rules suggest the importance of paying attention to street prefixes in order to know where you are in the city. The way Chicago's grid system is laid out also means that quite often there are two versions of each address. For example, at 800 North Michigan Ave you'll find a condo building and at 800 South Michigan Ave you'll find apartments. At both 400 E Randolph St and 400 W Randolph St there are condos.
Address numbers increase by 100 with each block and eight blocks equal one mile. In the previous example, the distance from 400 E. Randolph St to 400 W Randolph St is eight blocks or one mile. If you are looking for a particular condo at one of these addresses but aren't paying attention to the street prefix you may end up at the wrong building confused as to why your friend doesn't live in the unit number they said they did.
Further help at locating addresses is provided by the location of even and odd numbered addresses. Even numbered address are always on the North and West sides of a street while odd numbered addresses can be found on the South and East sides of a street.
Exceptions to the Ruled Governing Chicago's Grid
As with any grid system, there are exceptions to these main rules that can make things a bit harder in learning to get around. The major exception for Chicago is the diagonal streets, which generally radiate out from the center at Madison and State. Most of these streets were originally Native American trails. For example, Milwaukee Avenue started as a buffalo route that ended at the Chicago River. Diagonal streets intersect the grid streets at major intersections.
There are some other exceptions to watch out for such as alleys that turned into streets when Chicago built out the land along Lake Michigan and blocks that existed before the Chicago fire occurred, among others.
Finally, be aware that some streets change names, often more than once. When I first moved to Chicago, I lived on Clarendon which turns briefly into Broadway and then into Halsted. Morgan becomes Sheffield then Sheridan. Glenwood becomes Southport, them Noble, then Loomis.
And just so you know - for those of you who know what direction you need to go and can determine directionality by the sun, moon or some intrinsic quality you possess - yes, the lake is always east!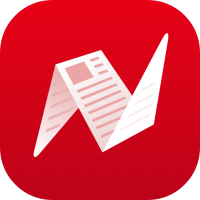 This is original content from NewsBreak's Creator Program. Join today to publish and share your own content.