According to the Public Health Commissioner, they're hopeful that a mask mandate for everyone in Chicago will be enough to allow the city to remain "open but careful."
In Chicago, anyone over a year old is now required to wear a mask in indoor public spaces regardless of vaccination status. Chicago's public health Commissioner, Dr. Allison Arwady, said in a statement, "With the highly transmissible Delta variant causing case rates to increase, now is the time to re-institute this measure to prevent further spread and save lives. "We continue to track the data closely and are hopeful this will only be temporary and we can bend the COVID curve, as we've done in the past."
This requirement applies to indoor, public places including private clubs, gyms, common areas of apartment or condo complexes, and bars and restaurants, although customers can take off their masks when eating or drinking. Masks are allowed to be taken off in workplaces that are not open to the public, if employees are "static," meaning they aren't moving around frequently, and at least six feet of distance can be maintained between them.
As of yesterday, Chicago was averaging 419 new COVID-19 cases per day. That was up from 347 the week before, which was a 21% increase in the past week. The number of new cases is also 12 times greater than the number seen in late June but is less than the 700 new cases seen per day earlier this year when the number was at its peak. On July 19, the daily average of new cases in Chicago was 132. This means that the average has more than tripled in four weeks.
Last year, Arwady said the number of new cases in Chicago required to reimplement restrictions intended to slow down the spread of the virus was 400. This was also the number at which the Chicago Public Schools went to remote learning for all schools. This year, however, she stated that the 400-new-cases-per-day threshold will not change the plan to open Chicago Public Schools on Aug. 30 for in-person learning, because now there is a vaccine. There has been some criticism of this policy, in particular regarding elementary schools where all the children are below the age of being eligible for the vaccine.
Some Chicago business owners are concerned about customer pushback regarding wearing a mask. In particular, owners of clubs and bars say that customers have once more begun crowding together with no effort at social distancing. They also anticipate arguments from customers who are fully vaccinated who say that because of this they don't need to wear a mask.
Many do feel, however, that the mask mandate is preferable to being required to check vaccination cards at the door. Masks are something that can be easily observed while some say that there are ways to fake a vaccination card and it would be either impossible to determine if there were the case or at least too labor intensive on a busy night at bars and clubs.
"It's a small sacrifice to make, especially if we can avoid another round of capacity restrictions," said Marcos Carbajal, owner of Carnitas Uruapan.
Even with the mask mandate, some Chicago bars and clubs are requiring proof of vaccination to gain admittance. Dozens of local bars, restaurants and music venues have moved to only allowing customers who can show proof of vaccination to enter the establishment. Metropolitan Brewing is one such venue.
Cofounder Tracy Hurst, said refusing customers is not an ideal situation obviously. But at the same time it keeps everyone inside safe from those who aren't vaccinated and are more likely to be carrying the virus.
"It comes down to this: It protects those of us inside the taproom," Hurst said. "It started concerning ourselves, but all you need to do is be here on a Friday or Saturday and you can tell people feel good because they know everyone's been screened. The feel in the taproom is much lighter than it has been."
According to a spokesperson, Illinois Governor J.B. Pritzker currently doesn't have plans to make the mask mandate state wide although he is recommending the practice in following with CDC guidelines.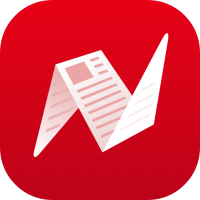 This is original content from NewsBreak's Creator Program. Join today to publish and share your own content.