Supt. Mike Kelly also discussed the creation of a new "office of protection" that will better ensure reporting and evaluation of harassment or assault claims that occur in the future.
Today, the head of the Chicago Park District revealed the "emergency suspension" of two "high-level" district employees, along with seven others, during the investigation of what has been reported to be a long-standing culture of sexual harassment and assault targeting female lifeguards.
Although he didn't provide the names of the individuals in question, Chicago Park District Supt. Mike Kelly said the high-level district employees are the assistant director of beaches and pools, and the beaches and pools manager. Kelly stated that both have been suspended without pay on August 13th, based on information he was given by Park District Inspector General Elaine Little.
Kelly spoke about a "culture" that "clearly began decades ago." As he talked about the current investigation he mentioned that five park district lifeguards were suspended just last week, after being caught drinking alcohol during work hours. Thankfully, none had been required to assist any swimmers who had gotten into trouble in the lake.
"Stupid has no bounds," Kelly said.
The accounts provided today said that at least six female lifeguards at park district pools and beaches were sexually harassed and assaulted by male co-workers. However, reports released in June, stated that it was closer to a dozen women who have come forward to report sexual misconduct they said that they experienced while working as lifeguards at the Chicago Park District's pools and beaches. The most concerning thing mentioned was that this alleged sexual abuse and harassment of female lifeguards occurred over the course of at least 50 years.
It was in April that it was first reported that the park district was investigating complaints against its Aquatics Department alleging that employees had committed "sexual assault, sexual abuse, sexual harassment, workplace violence, and other criminal acts" against female lifeguards. Reports suggest that some of this troubling behavior occurred in front of children. At that time, the investigation had been going on for over a year.
The shocking allegations disclosed today included an attempted rape and other instances of sexual assault. The report that was released seemed to imply that a cover up had taken place, putting these female employees at risk by the failure to address this criminal activity.
I had the opportunity to speak with two Chicago beach lifeguards, one male and one female, about the situation. Both asked to remain anonymous as they given how many staff had received disciplinary actions against them, they were wary of upsetting high level park district management. Both stated that they have heard of instances where female lifeguards were sexually harassed by male lifeguards.
The woman added, "It doesn't just happen in a vacuum either. On one of my days off when I was just at the beach as a visitor, I saw some teenage boys harassing the female on duty lifeguard. They were remarking on her body and making sexual comments.
Not only did her male partner not put a stop to it, he laughed then joined in, suggesting that something had gone on between him and her. It was several male non-employees who made them stop. They also criticized the male lifeguard for not having her back.
I've been in situations when a couple of embarrassing comments were made about me by non-lifeguards, but the partner I was working with both times threatened to throw them off the beach if they kept it up. I haven't experienced any sexual harassment or assaults by any other staff members.
But I've heard a lot of talk about it. It never seemed to be addressed by the higher-ups and I know of two girls who worked a few summers ago and chose not to work the job again because they didn't feel entirely safe or supported."
I asked how long they were aware of these problems going on and both said at "for years". The male lifeguard said he thought it had likely been going on for such a long time because he'd seen it happen, and no one, staff or non-staff, had done anything about it.
"The times I've seen it (sexual harassment) occur first hand, no one helped the female lifeguard out nor did her partner, though on neither occasion did the partner join in. In one case he ignored it and in another case, the co-worker looked uncomfortable but didn't say anything. This was when I was 12 and 13 years old and I didn't feel like I could do anything when it involved young adult men, years older than me.
But it did make me more aware and more sensitive, I think, when working with a female lifeguard. I don't think it's okay as a male to work with a female who is getting harassed or even assaulted and can't fight back without doing something to make it stop and keep her safe.
But it's definitely a problem and it's been going on for years so I have no idea why it took this long for something to be done about it. But I'm glad it finally has been. We've been getting a lot fewer female applicants the past few years and I really think this has something to do with it.
This is the best paying government job that teenagers can get in Chicago, and it's not fair that girls don't feel like they should apply because they worry about their safety or whether they'll be harassed. Other employment sectors would never allow the kind of behavior that happens on a daily basis on the Chicago beaches."
In total, the district has taken disciplinary action against 42 employees since the investigation began in March of 2020.
See more about the story below:
Follow me to see more articles about Chicago.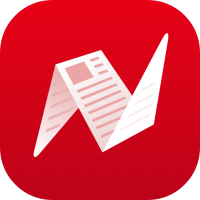 ...
This is original content from NewsBreak's Creator Program. Join today to publish and share your own content.