Make an appointment to receive the vaccine at home and receive a special gift.
The Chicago Department of Public Health (CDPH) has extended the capacity of Protect Chicago At Home such that up to 10 people can be vaccinated at a time. This enables Chicagoans to invite family, friends or neighbors to their home to be vaccinated together. They've also expanded operating hours from 8:00am ti 6:30 p.m. every weekday. Everyone over the age of 11 is eligible to participate in the program. To encourage people to schedule appointments, anyone vaccinated at home receives a $25 Visa gift card (one to a person).
An early version of the program begun in March with Chicago Fire Department Community Paramedics administering vaccines, the program has been proven to be successful in encouraging people to get their shots and increasing the vaccination rates up. Originally accessible to those with disabilities or who otherwise had difficulties leaving their homes, the CFD administered 25,000 doses of COVID-19 vaccine.
The program was then expanded to offer home bound vaccines to all those in Chicago age 65. Family members and caretakers in the home could also be vaccinated at the time.
Now, since vaccination rates among minorities are still low across Chicago, the Chicago Department of Public Health (CDPH) is working harder to bring the vaccine to residents at their homes. The city's home vaccination program was made available to every Chicago resident in June. The Chicago Department of Public Health said recently that the program has been going well, with over half of the requests being made by people who live in underserved communities.
"We've seen a lot of interest in areas where there is less access to health care and in under-vaccinated areas," said CDPH COVID Response Deputy Commissioner Christina Anderson.
Since the program opened to everyone in June, it's been observed that in-home visits have helped increase vaccination rates among Black residents in particular. Over 50 percent of those requesting in-home appointments are African American. This is encouraging since vaccination rates among African American Chicagoans continue to lag far behind other populations in the city, with only around 42 percent having received one dose and only 37.2 percent being fully vaccinated.
For some living in neighborhoods with few clinics or other facilities offering the vaccine it's a matter of accessibility. For others, it's a matter of being unsure of the safety of the shot. In the latter case, people can call and ask questions about the vaccine before scheduling an appointment. This has encouraged some who previously were hesitant about receiving the vaccine to schedule an appointment.
Although focused on increasing vaccinations in Brown and Black communities, particularly on the West and South Sides of the city, anyone age 12 and older in Chicago can request an at-home vaccine. They can choose the Pfizer (12 and older) or Johnson & Johnson (18 and older) vaccines.
Learn more about the program:
In-home vaccinations are available to every Chicago resident over the age of 11. Anyone interested can call (312)746-4835 or visit Chicago.gov/AtHome to get more information about the program and schedule an appointment to receive and in-home vaccination. You can also make an appointment or register using the links below: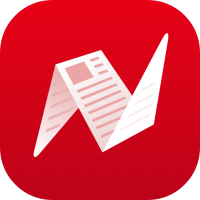 This is original content from NewsBreak's Creator Program. Join today to publish and share your own content.