After a decrease in people getting vaccinate in Illinois, these numbers are now rising but so are cases of newly diagnosed individuals.
It's what health officials feared. As COVID cases began to rise again in Illinois, people who had not been vaccinated finally saw the light and got the injection. But since there still is no herd immunity in the area, the virus is continuing to spread again even as more people get the vaccine.
Just two short months ago, after almost a year and a half, Illinois reopened fully with almost all COVID related restrictions lifted. Masks were were still required in hospitals, airports and schools and on all public transit.
However, suddenly there were no longer any capacity limits on the numbers of employees that could work at a business, attend big events, or go to amusement parks, conventions and other sites where a large number of people might gather in Chicago. Businesses could determine their own rules when it came to social distancing and masking. On June 25th for the first time in over a year, the Cubs played a home game in front of a full crowd and seats were sold to 100 percent capacity.
While the state was still battling COVID, it was decided that the latest case numbers were low enough to reopen safely. Initially, things seemed to continue to progress in a desirable direction. Numbers of cases continued to decrease and increasing numbers of residents were getting the vaccine. However, things began to shift, and health officials became concerned. now things have shifted and health officials are concerned.
According to data from the Centers for Disease Control and Prevention, 59% of adults in Illinois are fully vaccinated. Over the previous week 215,157 doses were reported to have been administered in Illinois. This compares to 176,709 doses administered the previous week, a 22 percent increase.
This increase in vaccinations in Illinois is a good sign. Yet even with vaccinations increasing, so are COVID-19 cases and not necessarily the mild version, as hospitalizations, number of people in the ICU and deaths from the virus are also increasing.
Statistics Detailing the State of COVID-19 in Illinois
On August 13th the Illinois Department of Public Health (IDPH) reported that over the previous week there had been 21,334 new confirmed and probable cases of COVID-19 in Illinois. This included 92 additional deaths. For the week before, the number of new cases was 16,742 with 64 deaths. This represents a 27 percent increase in cases and a 44 percent increase in deaths due to the virus in a single week.
Hospitals in Illinois are also seeing increases in patients, with 1,652 individuals in Illinois reported to have been hospitalized in the previous week with COVID-19 compared to 1200 the previous week, an increase of 38 percent. There were 345 people with COVID in the ICU and 162 on ventilators compared to 246 in the ICU and 121 on ventilators. This is an increase of 40 percent and 34 percent, respectively.
The state's seven-day positivity rate increased from 4.7 percent last week to 5.2 percent this week.
Why Are Cases, Hospitalizations and Deaths Increasing in Illinois if Vaccinations Are Also Increasing
There are several reasons that despite the increase in vaccinations in Illinois there is also an increase in the number of cases, hospitalizations and deaths. First, when the state reopened, after being in lockdown for so long, people took the news to mean that it was predominantly safe to get back into life.
People stopped wearing masks, and social distancing and began engaging in activities with others. Given that at that time the majority of people in Illinois hadn't even received their first shot yet, with the increased interactions among people, many of whom weren't vaccinated it was to be expected that the rates would begin to go up.
Another reason for the increase in cases and case related complications is that the vaccine isn't a cure. It decreases the severity of the illness should you contract the virus but it doesn't give you immunity. Additionally, those who have been fully vaccinated who get the virus may be asymptomatic or have such minor symptoms that it doesn't cross their mind that they have COVID. With so many people unvaccinated still, this means those with breakthrough cases can pass it on without realizing it.
The delta variant is also making it difficult to keep rates low in Illinois and elsewhere since it is significantly more transmissible. Not only is it more contagious but it spreads faster as well
Finally, with a lifting of travel bans, people are moving around a lot more. Your chances of getting COVID also depends on how many people you come into contact with on a day-to-day basis. With people venturing further from home their contacts are increasing greatly. This more people you come into contact with the greater the chance at least one of them will have the virus and that you will be exposed.
While we may never reach herd immunity, we will eventually learn to live with this virus as safely as possible. Until that occurs, it's important to keep taking precautions like masking and social distancing, with vaccination top of the list in order to keep the number of new cases in Illinois as low as possible.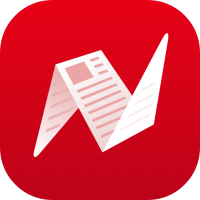 This is original content from NewsBreak's Creator Program. Join today to publish and share your own content.