An uptick in breakthrough COVID infections in Illinois has some feeling they're no longer 'untouchable,' but doctors say the vaccines are working
Once Illinois began fully reopening due to the rates of COVID-19 being low enough and enough residents being vaccinated, it was like everyone breathed a collective sigh of relief. Perhaps, there was a bit of denial going on, as we felt that if Illinois Governor J.B. Pritzker had issued an executive order to reopen the State we had to be over the worst of the pandemic, and things would go from better to good to fully normal.
Masks came off, businesses reopened, restaurants started seating people inside and the number of people just walking around multiplied overnight. Seeing people's entire face seemed to encourage eye contact and smiles between strangers who passed on the street. Instead of just rushing past each other, people actually said hello and talked when waiting for the bus or the light to change.
As the weeks went by and more people became fully vaccinated, we felt more confident in our safety from the virus and in the impression that while there might be small blips where cases increased, they would be short lived and the exception not the rule. Talking with others soon after Illinois reopened, we all had a similar sense. This was that we'd beaten this virus. We gave it another year for the blips to stop happening.
While we didn't think the virus would be completely eradicated by then, we did think it would be at a low enough level, and people would have a resistance either from getting the virus or the vaccine or both such that while there would be those that still got it, it would be like a case of the flu. There might be the occasional person who died from the illness as there is from the flu, but provided you were vaccinated and did what you could to maintain your immune system you should be safe even if you caught the virus.
Then came the Delta variant and the numbers representing how many people in Illinois had contracted the virus, how many had been hospitalized and how many had died started going up. For the week of July 23rd, the number of new COVID-19 cases increased by 80 percent in Illinois and hospitalizations were also on the increase.
Governor JB Pritzker said the best way to slow the spread of COVID-19 and its highly contagious variants is to get the vaccine.
"These vaccines work to prevent serious illness," Pritzker said "Ninety-nine percent of people who are dying in hospitals with COVID today in the state of Illinois are unvaccinated people, so please, everyone, get vaccinated."
Those of us in Illinois who were vaccinated felt safe. Signs started going up in shop windows saying that if you weren't vaccinated to please wear a mask inside however, fully vaccinated people could browse unmasked if they chose. I never went inside unmasked because of the trouble I've had getting over the virus, living with long-haulers and the effects of the vaccines. But the possibility that I could was enough to make me feel like things were definitely getting better.
There were a few breakthrough cases of COVID in people who were fully vaccinated, but not many. The vast majority of cases continued to develop in people who weren't vaccinated. That still holds today. However, they are seeing a lot more breakthrough cases than they did even just a few weeks ago.
There's no way of knowing exactly how many fully vaccinated people in Illinois have developed mild cases of COVID-19 because the state only tracks infections of vaccinated people that required hospitalization or who died. But some Chicago-area doctors say that while the vast majority of new cases continue to be found in those who are unvaccinated, they're seeing an increase in fully vaccinated people also catching the virus.
While most of these breakthrough cases tend to be mild, it's still a concern that comes as Chicago and Cook County officials, among others, are urging all people to return to wearing masks indoors in public places, in following with CDC recommendations The CDC recently said that vaccinated people with the delta variant seem to carry viral loads just as high as unvaccinated people, suggesting that they are just as able to spread the virus as unvaccinated people who catch COVID-19.
In the Chicago area, NorthShore University HealthSystem is now seeing about five to 10 fully vaccinated people a day testing positive for COVID-19 said Dr. Brigham Temple, medical director of immediate care medicine for NorthShore. That's up from a month or two ago, when the center was only seeing the occasional breakthrough case, he said.
Dr. Anne Schultz, an internist with Northwestern Medicine, saw her first breakthrough case two weeks ago. Now she says her practice is seeing about two or three fully vaccinated people each day who receive positive COVID-19 test results.
According to health officials, every county in Chicago with the exception of one is seeing a "substantial level" of COVID-19 transmission. The CDC is recommending that everyone in the Chicago area should mask indoors now. For all of the state of Illinois, transmission rates for 84 out of 102 counties or about 82 percent are seeing transmission rates that are "substantial," or "severe".
With these numbers, a new mandate issued by Governor Pritzker a few days ago, states that all Illinois students and school staff in K-12 and early childhood care centers will be required to wear masks indoors.
Many vaccinated people in Illinois are starting to feel very vulnerable again. And there is some resentment building as well, regarding vaccine hesitancy and refusal. This is because if there was a wider cross section of the population who were vaccinated, there would be no resurgence of the Delta variant, or Alpha variant, or any other version of the coronavirus.
While mild breakthrough infections may be more common than once thought, the vaccines effectively prevent severe illness and death. Yet nearly half of the population remains unvaccinated and unprotected. About 30 percent of adults have not received even a single dose, and the percentage is much higher in some parts of the country.
America is one of the few countries with enough vaccines at its disposal to protect every resident — and yet it has the highest rates of vaccine hesitance or refusal of any nation except Russia. This could lead to another serious outbreak resulting in Chicago, Illinois and the country at large being required to return to lockdown.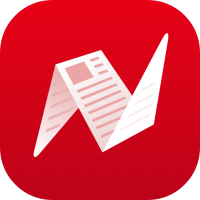 This is original content from NewsBreak's Creator Program. Join today to publish and share your own content.