AccuWeather meteorologists are warning Chicago and surrounding areas that atmospheric conditions are conducive to the formation of a fast moving, straight line of excessive wind accompanied by thunder storms with torrential downpours called a derecho that could be extremely damaging.
When most people think about strong and damaging winds that are associated with a thunderstorm, they think tornadoes. However, during most years there is considerably more destruction that results from thunderstorn straight line winds than there is from tornados are far more damage reports from thunderstorm straight line winds without rotation than from tornadoes.
Those in Chicago and nearby areas may hear the National Weather Services extreme weather alert sound on their mobile devices tomorrow as this type of severe thunderstorm front with damaging straight line winds and torrential downpours are expected. These conditions may continue for some time and affect a large area that crosses parts of Illinois and Wisconsin. It's possible this weather pattern may form what is called a derecho.
Farmers and residents in the Central states are still recovering from a derecho that occured on August 10, 2020 that produced a pathway of destruction from Nebraska to Michigan and Indiana. Crop and property damage along with business losses from this storm totaled in the billions of dollars.
For the storm system that is approaching the midwestern states, the risk for a derecho is greatest for an area farther north than the one that struck last year.
What's a Derecho?
According to the National Weather Service derechos are a somewhat rare type of a severe thunder storm pattern that occurs in the heat of the summer. A derecho is a "widespread, long-lived wind storm that is associated with a band of rapidly moving showers or thunderstorms." Based on the definition of the event, if the damage from the wind stretches more than 240 miles, and includes wind gusts of at least 58 mph along the majority of its lenght then the storm will likely be classified as a derecho.
They can result in damage that resembles the strength of a tornado howeverthe destruction is usualy directed in a single direction along a relatively straight pathway. This is the reason the damage that a derecho causes may be called "straight-line wind damage." Tornados may be spawned by a derecho but they are secondary to the primary storm system.
How Is the Derecho Forming?
Storms that moved across the Great Lakes region through Monday night and Tuesday is what will set the stage for the severe weather expected for Tuesday night and into Wednessday.
"Storms from the day before can cool the atmosphere enough to limit the risk of severe weather the next day but lead to more violent storms near the edge of the cool air to the north and the hot air to the south," AccuWeather Meteorologist Matt Benz explained.
What Can We Expect In the Chicago Area for This Series of Storms?
AccuWeather forecasters warned that Wednesday evening into Wednesday night is when weather will will pose the biggest threat of spawning a derecho.
AccuWeather is projecting the first big storms will flare up during the day Wednesday near or in the Minneapolis area. This thunderstorm eruption will be supplemented by a ripple in the jet stream. These first storms may not move dangerously fast but they mayhave the potential to spawn very large hail, isolated strong wind gusts and flash flooding.
As the storms grow skyward and approach the rapidly-moving air held aloft over the course of the afternoon, forecasters predict the storms will grow in ferocity moving in a southeastward direction straight for Chicago with increasing forward speed.
As the storm system picks up spead and force, cities along its path will also be at risk for dangerous and destructive weather. Airline delays and ground stops are likely in an metro areas affected by the storms.
Wind speeds of 40-60 mph could occur in bursts of for prolonged periods from the storms through Wednesday night , causing signifiant danger for anyone outside or on the roads. The sudden, powerful gusts can knock over largte trucks and mobile homes, while blind motorists and preventing visibility.
As the storm picks up force, AccuWeather experts are predicting that local wind gusts will reach 100 mph during Wednesday night. The sudden rush of wind associated with the storm complex could cause the water level on Lake Michigan to fluctuate significantly over the course of a few hours.
This could result in a seiche which may occur when large bodies of water start to rock back and forth, forming unusual waves and at times, flooding. Sometimes, it can result in the water forming a large wave that comes ashore as a meteotsunamis. However, these aren't like the huge tsumanis you may have seen on television. The greatest risk for drowning usually occurs after the storm has passed when the wave arrives and creates a strong rip current.
Watch this coverage of a Derrecho hitting the midwest and it's aftermath:
What Can You Do To Prepare for a Derecho?
Experts from the Storm Prediction Center recommend that anyone intending to be outdoors for a lengthy period shoud remain aware of the weather forecast and how the weather is changing of time, especially if you are no where near a shelter. Your should have a way of remaining "connected" through the television, radio, NOAA Weather Radio, or social media.
Derechos almost never occur without warning although warning lead times may something be short. Understand that lengthy and extensive electrical and communication disruptions could happen and make sure you have emergency water and food supplies, can openers, batteries, and flash lights. Also be aware that gasoline availability may be impacted across a broad area and keep gas tanks full.
What Can You Do if You're Caught Outside Without Shelter?
The most serious danger for those who can't get to shelter caused by a derecho is falling debris. Cloud-to-ground lightning strikes also pose an additional hazard. If you are caught outside in a derecho, lie flat face-down on low ground and protect the back of your head with your arms. If possible, avoid trees and power lines as even relatively small branches can become lethal when blown by storm winds, and live power lines that are whipping around pose the danger of electrocution.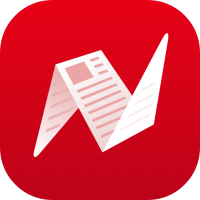 This is original content from NewsBreak's Creator Program. Join today to publish and share your own content.