The luminous orange-yellow glow of July's full moon is special as it reflects its perfect alignment with the earth and the sun as the light from the sun shines full fully on the side of the moon facing the earth.
My astrological sign is cancer so I am a moon child as well as a water sign. It's no wonder then that the sight of the full moon rising over Lake Michigan has a special place in my heart. This month's full moon, however, is truly spectacular.
July's full Moon is called the Buck Moon because it occurs around the time that bucks start to regrow the antlers they lost in the spring. Other names for the moon include including the Raspberry Moon, Berry Moon, Salmon Moon, Hay Moon, Fallow Moon, Moon of Blood because of the mosquitos that are active during this month, or Thunder Moon, referring to summer storms.
The moon was at its height in terms of illumination at 10:37 p.m. ET Friday, according to NASA. It hung visible in the night sky in all of its glory for about three days around its peak. Stargazers could enjoy viewing it from sundown Friday through Sunday morning.
I've became more aware of full moons since the pandemic began since it was one of the few things that I could appreciate that was out of the ordinary and it reassured me there was still beauty left in the world even in the midst of all the sickness. It made me feel connected to others, at a time I was isolated from them, by knowing people around the world would be viewing the same moon, and nearby some would be viewing it at the exact same moment as me
In Chicago, it's not unusual to meet up with a lot of others on Lake Michigan beaches during a full moon. People bring out blankets and chairs, and many often come early, set up tables and portable barbecues. People gather to eat, enjoy the water, play volleyball or basketball and just enjoy each other's company. I've always loved viewing the full moon, but in Chicago, it is an entirely different experience.
Even though it was on my calendar, I almost missed it this month, as I was working on something and my mind was elsewhere. Wanting to take pictures since it was a special moon, I was disappointed that I had remembered it late, after moonrise which is what you really want to catch if you live on the Chicago side of Lake Michigan.
Moonrise occurs right around sunset, which this month for the full moon was about 8:30pm. Moonrise is similar to sunrise at least in terms of directionality. Just as the sun rises in the east so, almost always, does the moon. At times it may sometimes rise in east-northeast or east-southeast but this makes little difference in Chicago as the lake is so large it will still appear above the water.
This reason the direction matters here is the first thing you learn upon moving to Chicago is that the Lake is always east. When I first arrived in Chicago, and would ask for directions, I often got the rather odd response, "Well, you know the lake is east." I wasn't sure if that was code for some and I should reply, "And the black dog barks at midnight," or something similar as I had no idea how that was supposed to help me find a particular street. Somehow a number of others evidently thought it would.
The lake being east may not have helped me locate places, but it does provide the perfect setting to observe the full moon. Every month, people in Chicago gather along Lake Michigan's lakefront to share in this tradition. Since the lake is east, and the moon, like the sun, rises in the east, Chicago residents can watch the full moon slowly rise over the lake as if it is coming out of the water. An ordinary full moon is quite beautiful. But one of the special moons, like the Buck Moon of July, is truly spectacular.
Although I didn't get out there in time to catch the moonrise, it was still amazing to see it. The night was hot and steamy, and at times there seemed to be a haze around the moon which made it look as if it was surrounded by a halo. The orange yellow glow of the large orb wasn't the brightest of the year, but it still somehow managed to illuminate everything down to the earth's surface even when there were bright street lights in the area.
My intention with this moon was to get some good pictures. Though I would have loved to snap some shots as the moon rose, it was still plenty visible and there were areas, both light and dark, that afforded a gorgeous view.
My first set of photos were taken as I sat on a pier with my feet in the water. The pier was short and the water was somewhat shallow. The cicadas were singing in full force and it was relaxing to see what I could capture with just my smartphone. There were a few people floating in raft chairs attached to the pier (not officially allowed but when the lifeguards leave, all bets are off.) They offered me a glass of wine and I made two new friends under the Buck Moon as I sipped a soft rose and felt the cold water gently pushing at my feet.
This kind of behavior from complete strangers is something that often happens along Lake Michigan. There is something about the lake front that encourages people to open up to each other, as the formalities and stress of work or school are left behind. The relaxed atmosphere is the great equalizers as people from diverse backgrounds say hello to each other or invite perfect strangers to join a barbeque or to just sit for a while.
Getting up and strolling down the beach, I noticed there was a lot of activity, and that I wasn't the only one out there for a view of the moon. Young couples walked with hands in each other's back pockets talking quietly. Older couples sat in beach chairs near the shoreline with their backs to the water, holding hand and gazing up silently.
I walked down a longer pier to try to get some photos that captured the reflection of the moon on the water. It was a dark area, and I admit I was unnerved as I went to the end of the pier which was in deep water. It had been a hot day and I could smell the asphalt used to cover the top of the pier, and feel the heat still emanating from it as my feet sunk into the softened surface.
The width of the pier wasn't more that two feet or so, and my imagination wasn't helping, as images of me falling into the lake on one side or the other sent my heart racing. I laid down on the pier, and looked at the moon from that angle. With the black water only inches from my head lapping against the sides of narrow length, the dark sky with stars and the pale orange globe in the distance with just a hint of city lights, if felt like I was floating in the middle of velvet nothingness. The stress of the day melted and there was a sense of rejuvenation as I took deep breathes and let my finger trail over the side in the water.
Bringing my gaze back down to the sand, I noticed a few people who were stretched out on the beach as if asleep with candles here and there. When one got up, I approached her and asked if she minded me asking what she was doing.
A.G. (She asked to just be listed by her initials to maintain her privacy) replied that she were taking a "moon bath." I was interested in knowing more and she walked with me a while as we talked.
As we walked she mentioned that there were a lot of people in Chicago who still followed pagan practices, estimating that there were likely dozens of different groups and thousands of followers, though she added that covered a wide variety of beliefs and practices.
A.G. said in all of them, however, nature is paramount in their belief system. According to her, pagans see the moon as a powerful source of spirituality, and different phases of the moon have different types of potential for what people want in life. The full moon, she said, is a time to get rid of the negativity in our lives in order to prepare for new, positive energy to fill us. They believe it's a time of completion, and renewal which sets the stage for growth. Basking in the light of the full moon, A.G. said, let's us absorb this kind of energy.
She explained that the Buck Moon, which they call the Blessing Moon, is seen as being very powerful for happiness, potential and success. It's a time of increased connection both spiritually and to others in terms of deepening current relationships and establishing new ones. I thanked her for her willingness to speak with me, and we parted ways.
As I walked home, I thought about what this night had emphasized for me about Chicago, the lake front and the full moon. I felt more keenly than ever before that the lakefront was a unifying force for Chicago. It's difficult to have arguments or bad feelings when you are gazing out on such an immense stretch of water without the ability to see the other side. The shoreline of Chicago also seems to be a place where people let down their guard and get to know each other, and I've found, at least, it's one of the best places to meet new people.
Research supports these ideas, as studies have shown that interacting with bodies of water can improve physical and mental health, can lead to decreased stress and a sense of relaxation, better social interactions, improved brain health, and enhanced physical activity. Physical and mental health practitioners often recommend that their patients spend time near around water when possible to helpt them improve as water can be very healing.
Other studies have shown that the full moon may be associated with decreases in heart rate and blood pressure. Research has also found that found that during a full moon, the sense of subjective trauma and the rates of homicide both drop.
So, the experiences of Chicagoans during the full moon on the lake of Chicagoans who meet and greet each other, use meditation or other forms of relaxation, reflect upon what they are observing, and in general share the occurence of the full moon with each other, may find they receive great benefits from doing so.
The next full moon is the Sturgeon Moon on August 22nd.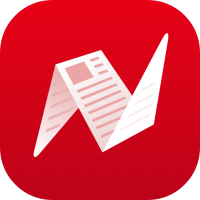 This is original content from NewsBreak's Creator Program. Join today to publish and share your own content.