Some health experts are saying the Chicago music festival is a bad idea given how rapidly cases in Illinois are rising, certain that there will be a spike in coronavirus numbers following the event.
City leaders, including Chicago Mayor Lori Lightfoot insist the massive festival that is always jam packed with people is perfectly safe. Even Illinois Governor J.B. Pritzker has said he'll be in attendance.
"If you're vaccinated, it's safe for you to attend something like this. I intend to go to Lollapalooza. I'm bringing my wife and a few friends, I think. People need to be aware we're not past the pandemic," Pritzker said.
However, some health experts are warning that the safety measures that have been put in place cannot be fully monitored nor are they enough to prevent the festival from becoming a super-spreader event. The festival usually draws at least 400,000 people, in a crowded environment which is concerning to some.
According to Dr. Zachary Rubin, who specializes in allergies and immunology at Northwestern Medicine, there are bound to be more cases as a result of Lollapalooza. "I do think there is going to be a significant risk of transmission at a tightly packed event such as Lolla, unfortunately," said Rubin. He also expects that COVID cases in Chicago will increase following the event.
However, news is changing quickly as the spread of the coronavirus, in particular theDelta variant, has leaders altering their positions as new information is released. Last week, Lightfoot stated she wasn't reissuing a citywide indoor masking policyand that she wasn't having second thoughts about allowing Lollapalooza to be held.
As the numbers of new cases in Chicago are rising faster than anticipated, Lightfoot, just a few days after the previous report, said that the rising case numbers in the city may be enough to shut the event down. In an effort to convince the city not to pull the plug on the music festival, officials from Lollapalooza announced a more detailed safety precaution plan than the one they'd originally had this week, hoping they'll be fully cleared to hold the even.
According to organizers, attendees must have proof of full vaccination against COVID-19 or show negative COVID-19 test results from no longer than 72 hours prior to entry. Anyone who is not vaccinated must wear a mask at all times unless eating or drinking.
Everyone must also sign a pledge stating that they'll give up their tickets if:
Within 14 days before their attendance they were exposed or have tested positive to COVID-19
Within 48 hours before their attendance, they have had symptoms
Within 14 days before attending they traveled to any territory identified as subject to travel bans or quarantine advisories due to COVID-19.
Some of the problems with these measures are that even those who are vaccinated can still get the virus. They may have a very mild case and not be aware of it but they could still be contagious although transmission may occur at a lower rate.
A negative test 72 hours before may not be accurate if the person hasn't had the virus for very long but they may still be contagious. Requiring that people who haven't been vaccinated wear masks doesn't ensure they will and there is no way to police this. Given the heat it's unlikely everyone will adhere to this guideline, and alcohol consumption may disinhibit them more making it even less likely.
It is also unlikely that everyone who experiences conditions listed on the pledge will be willing to give up their tickets, especially if they don't have any symptoms or were just exposed but hadn't taken the test for virus.
Free masks and hand sanitizer will be provided to concert goers. Officials say they cleaning crew staff have been increased in order to clean high-touch areas more frequently.
Other warnings from the festival planners include recommending that participants consume less alcohol and that they avoid using fake vaccination cards, as this is a federal crime.
Dr. Emily Landon, considered to be one of Chicago's top COVID-19 experts, said that stated Lollapalooza should be canceled, given the rising rates of COVID-19 cases due to the spread of the Delta variant.
In an interview Monday, Landon, the Executive Medical Director of Infection Prevention and Control at the University of Chicago Medicine, stated that she knows that canceling Lollapalooza at this late date is highly unlikely.
"I understand that people really want to be done with this pandemic, but we can't just be done with infectious diseases because we want to be." Landon said adding, "And remember how much people are motivated by money. It really is all about money. People in many cases will throw you, your health, your family's health, grandmother's health under the bus in order to make a few more dollars."
Mayor Lightfoot publicly disagreed with the health expert, saying "God bless the critics standing on the sidelines. If I thought for a moment that shutting down Lolla would prevent further...spread in a way that we're seeing it, then I wouldn't hesitate to do that."
Lollapalooza will be held July 29th through August 1st 2021 in Grant Park, Chicago, Illinois.
Here is a beautifully crafted video showing Lollapalooza during previous years: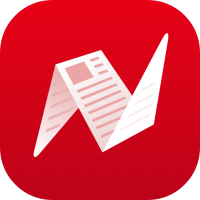 This is original content from NewsBreak's Creator Program. Join today to publish and share your own content.