Starvox Entertainment announced that "The Art of Banksy" will open on North State Street August 14th.
Location: The Transwestern Building - 360 North State Street, Chicago, IL 60654
Cost: $40.00 - $75.00
Billed as the biggest Banksy exhibit ever assembled with more than 80 original works by the elusive artist, "The Art of Bansky" will open in Chicago, Illinois on August 14th at 360 North State Street. The show opens five weeks later than it was originally scheduled to, due to a second change in venue.
The show was first scheduled to open July 1 at an exhibit space in the West Loop. That site fell through in late June as organizers blamed City Hall red tape. "Delays in city permit approvals necessitated a move," Corey Ross, president & CEO of Starvox Exhibits, said.
"The Art of Banksy" was moved to the Epiphany Center for the Arts on South Ashland Avenue in Chicago, and set to open August 7th. However, shortly after tickets for "The Art of Banksy" went on sale for the Epiphany Center, representatives from this venue claimed organizers for the show were "nowhere to be found." Exhibit organizers said that because of numerous changes to agreements between the two sides, it was necessary to move the event again.
A statement from the show's producers said:
"We regret that due to irreconcilable differences between our organization and the owners of Epiphany Center for the Arts, we are currently confirming an alternate venue for 'The Art of Banksy'. Epiphany Center's management team frequently changed the terms of our agreement in a way that made producing the show in this venue untenable. Providing our patrons the optimal art-viewing experience and exemplary customer service is our primary concern. We regret that due to irreconcilable differences between our organization and the owners of Epiphany Center for the Arts, we are currently confirming an alternate venue for The Art of Banksy,"Epiphany Center's management team frequently changed the terms of our agreement in a way that made producing the show in this venue untenable."
A statement from the press representative of the Epiphany Center said communication between the venue and exhibit organizers had broken down.
"Despite numerous good faith attempts, we have not been able to come to terms on a lease that would allow the team behind The Art of Banksy (TAOB) to host their exhibit at our West Loop venue, Epiphany Center for the Arts. After weeks of planning and negotiations that included design and construction details specific to Epiphany's historic spaces, the team behind TAOB has ceased communicating with Epiphany and, after nearly a month of negotiations and preparations, all efforts to move forward with a rental agreement have gone unanswered."
As tickets were already sold out for the first seven days of the Chicago exhibit this created a problem for ticket holders and organizers. Many of those with tickets took to social media to try to determine what was happening and how organizers would accomodate them. All were sent emails detailing how tickets for the canceled dates would be handled, ensuring all ticket holders they could ask for a refund or attend the Chicago show on a different date.
The Venue
The building located at 360 North State Street, Chicago, IL, is a large three story (2nd, 3rd and 4th floors), building that also houses The Museum of Broadcast Communications. The building's 4th floor where the exhibit of more than 80 of Bansky's works which have been sold to private investors will be held consists of 45,000-square-feet of gallery space.Visitors can also tour the outdoor balcony and a VIP/Private reception room on the 3rd floor.
Who Is Bansky?
Almost nothing is known about the artist who goes by the name Banksy as the man refuses to be interviewed and is extemely careful to keep his identity secret. He is generally believed to be among the worlds most talented street artists. He has taken street art from subway tunnels, train cars and abandoned building to mainstream exhibits and universal acclaim with the variety of the work he does and his far reaching vision.
Every few years a claim is made about Banksy's identity. Most recently, many sources, suggested he was Bristol native Robin Gunninham. Many former schoolmates of Gunninham who was a talented illustrator in school, often drawing cartoons, say they believe him to be Banksy. Neither Banksy's representatives of Gunninham have ever commented on the rumors.
The other individual most commonly said to be Banksy is Massive Attack's Robert Del Naja. In addition to being a musician, Del Naja is also a graffiti artist and spent a number of years working in Bristol where he went by the name 3D, who Banksy has cited as one of the earliest inspirations for his work.
This idea was first established by British musician Goldie when he was discussing Banksy on a podcast and accidentally said, "No disrespect to Rob, I think he is a brilliant artist. I think he has flipped the world of art over." Given the similarities in both artistic style, and background between the two men, if was assumed this referred to Del Naja.
Though many people have tried to uncover Banksy's identity there has never been a claim that has been confirmed. His identity has allegedly even been hidden from his family.
Banksy's Art
Banksy's art is filled with political statements and a disruptive vision which have had an impact during the most vital times in the past 30 years. His work provokes alternative ways of looking at things and encourages revolution through art. He's worked in a number of different types of street art mediums and in many styles.
Banksy's art includes strong, often controversial images. He sometimes incorporates objects such as street signs, bicycles or firehydrants into his artistic installations. His work is frequently characterized by satire, which he combines with messages about art, politics, and philosophy.
In October 2018, he shocked the art world with a painting which was auctioned at Sotheby's auction in London for approximately $1.5 million. Right after the hammer came down finalizing the winning bid, the print of Banksy's 2006 'Girl with Balloon' began to pass through a shredder hidden in the frame, destroying half of it. This was the first instance of a self-destructing painting and Banksy shared a video to his Instagram account to confirm that the incident was intentional and not sabotage and to show how he installed the shredding device into the large gold frame.
See the video made by Banksy of how he created his self-destructing painting:
Anyone with questions about tickets or ticket refunds related to the canceled days in August for the Chicago shows should contact (844) 871-1358 or www.banksyexhibit.com.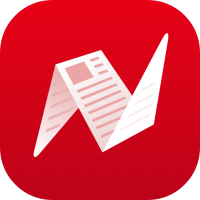 This is original content from NewsBreak's Creator Program. Join today to publish and share your own content.