Due to decreased demand, Cook County which covers 945 square miles including Chicago, will shut down all of their mass vaccination sites, switching to a focus on community.
The last COVID-19 vaccines were given out Tuesday afternoon at the Cook County Health mass vaccination sites in Forest Park and Des Plaines. Only one person received the vaccine at the Forest Park site, which was a college student intent on getting the fully college experience when her school announced they were requiring all students enrolled for in person classes to get vaccinated.
The final mass vaccination site in Cook County, Illinois most populous county, was shut down on Wednesday. Vaccines were given at the former Target in Matteson until noon after which, its doors were closed for good. The site provided vaccines to about 20 people that day, when the number just a few months ago was about 100 times that. On that final day, national guardsmen and staff running the site walked out to cheers and gratitude from the community for the last time.
The lack of demand comes just a few months after long lines outside mass vaccination sites were common. Almost 625,000 shots were given at the county's mass vaccination sites, three of which were already closed down in late May.
Over 184,000 injections were administered at the Des Plaines site alone. At its peak, the Des Plaines center gave over 4,000 vaccinations a day which fell last month to less than 100 a day, according to Israel Rocha, Cook County Health CEO.
Even with the mass vaccination sites up and running for several months, only 54.2 percent of the population of Suburban Cook County is fully vaccinated. Despite it being just slightly over half the population, it is still higher than the rate for the U.S. reported today to be 49 percent. There are other areas of Cook County, in particular in the southern and western areas of the county have rates of completed vaccinations that are much lower.
Now that all of the mass vaccinations sites in Cook County have been closed down following the drastic decrease in demand, amounting to less than 1000 doses daily at all of the Cook County sites, county officials are shifting their attention to the community. Their intent is persuade more people to get the vaccine.
Health officials have stated that the county's focus for the vaccine will transition to "hyperlocal outreach," primarily in the southern and western suburbs. This effort is intended to target areas with the lowest vaccination rates to address hesitancy and access in these communities. The push to get as many people as possible vaccinated sooner rather than later has become increasingly important as the more contagious Delta variant is leading to significant increases in new infections and hospitalizations. In Illinois the number of new cases is up an alarming 51% compared to last week.
Cook County Community Vaccination Events
One way Cook County is shifting to a focus on community as the mass vaccination sites close, doing this is through pop-up clinics located in communities at food pantries, bus stops, schools, churches, and other places. Some of the pop-up events open in the afternoon and evening today and all day tomorrow where you can get vaccinated are:
Today, July 22
Metra Station - 93rd Street: 4:00 p.m. - 6:00 p.m.
Back Of The Yard Neighborhood Council: 4:00 p.m. - 7:30 p.m.
Movies in the Park - Wentworth Park: 5:30 p.m. - 8:00 p.m.
SWOP Chicago: 6:00 p.m. - 8:00 p.m.
Tomorrow, July 23
North Austin Public Library: 10:00 a.m. - 2:00 p.m.
True Vine Baptist Church: 10:00 a.m. – 2:00 p.m
CTA Stop - Brown Line/Kimball: 3:00 p.m. - 6:30 p.m.
CTA Stop - 35th/Archer Orange Line: 3:00 p.m. - 6:30 p.m.
There are complete lists of pop up events for Chicago and the suburbs, broken down into areas of Chicago, and for events put on by the Cook County Health Department. Both sites will be updated with new events weekly.
See more about the Cook County Pop-Up vaccination sites and events below.
. . .
Israel Rocha summed up Cook Counties approach and commitment to protecting the people who live there. At a closing ceremony for the Forest Park mass vaccination site yesterday, Rocha said, "When we started this, before we gave our first vaccine, we said we'd be here for the duration; from the first vaccine dose that was given to the last one that is needed, we will be here. We will be your partners in making sure that happens."
While over 600,000 doses were given at Cook County's mass vaccination sites, according to county officials, there is still a great deal more work to be done.
For Those Sill Wanting to Get Vaccinated
Residents still wanting to get vaccines can do so at more than a dozen county-operated health clinics. They are seeing people who have an appointment as well as walk in patients. For complete information about where to get a vaccine, visit the county's registration site myshotcookcounty.com or call (833) 308-1988.
Anyone who received their first dose at one of the Cook County mass vaccination sites can get their second dose at Cook County Health Facilities, hospitals, pharmacies or "hyperlocal events." First doses will also be available at all of these sites.
COVID-19 vaccines are being provided at no cost to everyone, even for those without insurance or ID. All residents 12 years old and up are eligible to receive the vaccine (for parent of children, proof of date of birth for each child will be required).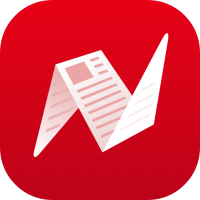 This is original content from NewsBreak's Creator Program. Join today to publish and share your own content.