Following recently released guidelines from the CDC and the Illinois Department of Public Health The Illinois Board of Higher Education (IBHE) and the Illinois Community College Board (ICCB) strongly encourage institutes of higher education require vaccinations for students enrolled for Fall 2021
The Illinois Board of Higher Education and the Illinois Community College Board which govern higher education in Illinois are urging universities and colleges in the state to require all students who plan on enrolling this fall to be fully vaccinated for COVID-19 before setting foot on campus. These two oversite bodies said they were making the recommendation in keeping with the most recent guidance issued by the Centers for Disease Control (CDC). The two state agencies maintain that the guidance provided by CDC will help ensure a safe transition back to campus, as more students go back to classroom in-person learning.
These advisements occurred the same day that a federal judge denied an effort by eight students to block Indiana University's requirement that all staff and students must be vaccinated prior to returning to school in the fall.
"We know many things have been difficult during the pandemic," said IBHE executive director Ginger Ostro. "Students should feel confident campuses will be safe when they return and know there are resources available to help them."
Some Illinois schools have already released an announcement stating that students must be vaccinated in order to return to campus, including. Northwestern, Loyola, and DePaul Universities.
Last month, the University of Illinois system announced it would require all students to be vaccinated prior to enrolling for the upcoming fall semester or they would have to follow additional safety guidelines. Those who weren't vaccinated or hadn't had their vaccination record verified would have to follow other safety guidelines including being tested for COVID-19 and wearing a mask. It also said that there were no plans to require vaccinations for faculty and staff.
Today, an update posted on the University Illinois System website which said that vaccinations would now be required at its three campuses for all faculty and staff before they began the Fall 2021 semester. The update was mass mailed to all University of Illinois faculty and staff at all three universities in the system.
The communication stated, "The University of Illinois System is requiring that faculty and staff at all three universities (Urbana-Champaign, Chicago and Springfield) receive a complete course of COVID-19 vaccines before the beginning of the Fall 2021 semester, if they are able to do so. For employees covered by a union contract, guidance will be implemented through the applicable collective bargaining processes."
Other schools are "strongly encouraging" students and employees be vaccinated but have, so far, stopped short of requiring students and employees be vaccinated. These include Southern Illinois University, Eastern Illinois University, Illinois State University. Other schools are encouraging vaccinations while adding other safeguards and ways to make vaccination easier. Lynn Whalen, the chief communications officer at Lincoln Land Community College said they are strongly encouraging vaccinations for faculty, students and staff, and are also providing educational information about the vaccine and vaccination clinics on campus.
"Additionally, we will continue to have rapid testing available," Whalen said. "All faculty, staff and students complete a screening process before coming to campus. Those who have not completed the vaccination process are required to wear masks in all LLCC facilities."
The Illinois Community College Board issued a statement which encouraged schools to continue COVID-19 testing of unvaccinated individuals and they should keep promoting and supporting health related behaviors such as hand hygiene and respiratory etiquette.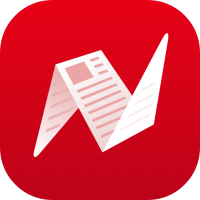 This is original content from NewsBreak's Creator Program. Join today to publish and share your own content.