Dissatisfaction with high prices for Lyft and Uber in Chicago may be relieved as Lyft will be again offering three versions of their shared rides.
When Lyft first came on the market, I used it frequently to avoid having to drive in Chicago traffic. It helped that they offered several free rides for new customers. When paying for rides, the app allowed you to view prices for several different options, one of which was an economy option that was quite cheap. It meant that you shared the ride with at least one other person and they could pick up other riders that were nearby, extending the time it took to be somewhere. But as long as I wasn't on a tight schedule it wasn't really a problem.
When I went to the airport or had an absolute time I had to be somewhere, I scheduled one level above that which was still a shared ride but guaranteed that there would just be two people in the car. There were still some unforeseen time additions such as having to wait for the other person to come out, but I left extra time to account for these potential problems.
When my nephew, who is a musician (check out Future Sunsets), came to town a few years ago, I went to see him perform about 35 miles away from where I lived. I was running late so I scheduled a private ride out there. With the tip I paid about $45 and less coming home for the same type of ride. While it came to about $85 both ways, it still seemed pretty cheap for the distance.
More recently, when recovering from the virus and not feeling like sitting on the subway for 40 minutes, I used Lyft to get to and from my medical appointments. Even though it was only around 5 miles each way, I paid practically as much as I had going to see my nephew.
I understood this to some extent, since at that point, all rides were individual, and there were fewer customers as well as drivers so the company would have needed to raise prices so as not to go under. Still, it was a lot of money, and I had to order rides very early because it could take half an hour before I was even notified that a driver was available and then more time before they picked me up.
Prices for Rideshares Skyrocket in Chicago
At the beginning of 2021, the cost of Uber and Lyft rideshares in Chicago were rapidly increasing. From April to May short rides between adjacent neighborhoods in the city were found to cost $15 to $30. Before April, the same rides ranged from $8 to $13. The main reason for this was that as the pandemic was beginning to taper off with more people getting vaccinated, demand grew while the number of drivers dropped.
Once things began opening up in Chicago, with peoples' reluctance to take mass transit, the recovery of riders was better than expected, but the recovery of drivers was still around 50%. The city also lost one rideshare company, Via, during the pandemic.
Lyft Brings Back Shared Rides in Chicago
Starting yesterday, Lyft announced that it was bringing back a revamped version of their shared rides options. Chicago is one of three markets that was chosen to restart these rideshare types. The other two are Denver and Philadelphia.
Riders can choose from three rideshare possibilities which are tiered by wait time length and will have upfront pricing. Wait times will be divided into15-30 minutes, 5-15 minutes, and less than 10 minutes categories. The longer the customer has to wait, the cheaper the ride.
Additionally, Lyft has added the designation of "no surprise pickups" on certain shared rides in Chicago. These routes will be fixed with no changes or added stops, which will contribute to a more precise expected arrival time for riders, according to the company.
A Lyft spokesperson said they made decisions about which markets to reintroduce shared rides in based on driver supply and rider demand. Over time they expect to add the shared service to all of their markets where shared rides were provided pre-pandemic.
There are some new rules that Lyft has put in place to make rides safer for customers and drivers. Riders can book only one seat (meaning no guests). Front and middle seats must be left unoccupied. Each shared ride will be limited to two customers total to help maximize social distancing. Masks are required for both riders and drivers, as they are with the regular service.
As for Uber, a company spokesperson said that they will "explore re-launching Pool when the time is right and will follow the guidance of health experts."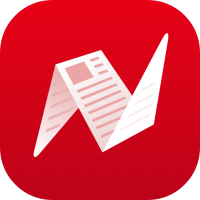 This is original content from NewsBreak's Creator Program. Join today to publish and share your own content.