CPD warns people to beware of meeting individuals in person who they originally encountered selling items through an online marketplace.
Like many others, I've sometimes turned to online marketplaces to buy items I need, especially when the pandemic was at its worst and stores were closed. I've used a couple of sites that let you focus on items that are available near where you live.
Growing up, both of my parents focused on safety. My mother taught me to hold my car keys between my fingers so I could use them as a weapon if attacked and to always look under my car and in the back before getting in to make sure no one was hiding. She also taught me to always have enough change to be able to call home in case there was a problem (not to date myself, but there were no cell phones back then), and if someone was following me to drive to a firehouse or police station and lean on the horn.
My father taught me never to carry more than a few dollars and to never open my wallet or count my money in public to avoid being robbed. He also reminded me to constantly be aware of my surroundings to prevent anyone sneaking up on me from behind.
These rules and a host of others I internalized. I know that without them I could have put myself in dangerous situations because I wasn't paying attention to the risks that might lead to becoming the victim of a crime.
So, when using online marketplaces, I generalized these rules but was still a bit uncomfortable because of the private nature of the sales. COVID actually made this a little less worrisome because no one wanted a stranger who might be carrying the virus in their home and I wouldn't consider entering someone else's home even if we were all masked for the same reason.
Two Recent Robberies and Assaults in Chicago Involving Online Marketplaces
While sometimes I feel like I'm going a little overboard about safety, two recent crimes led me to conclude that I was better safe than sorry. These two thefts occurred on Chicago's South Side, one in the Lake Meadows neighborhood and the other in the Darrow Homes neighborhood. In both cases the victims had arranged to meet someone they'd sold something to using an online marketplace.
In each case, when the victim got to the meeting place, they were surrounded by four men, who made them get into their own cars at gunpoint. The victims were then physically attacked, then told to drive to the nearest ATM where they were forced to withdraw money from their bank accounts. Once they had the money, the thieves told the victims to exit their vehicles, which the criminals then stole.
The most recent robbery occurred on July 17th. It was linked to another one, which took place on June 25th as it appeared to be almost identical.
The Chicago Police Department advises all residents who buy or sell through local online apps to make sure they review the online profile of anyone they intend to do business with before meeting them in person. They also recommend meeting in a public place such as a police station. Many police stations offer designated safe meet-up places for concluding business begun online, with many of them located in police station parking lots that have video cameras. Some apps like OfferUp created relationships with local businesses and police stations to establish Community MeetUp Spots that are brightly lit and have surveillance cameras.
How to Stay Safe When Meeting Someone From an Online Marketplace
Other safety measures that can prevent people who use online marketplaces from becoming the victims of crime are listed below.
Don't reveal personal information like your social security number, address or banking information
Make sure you keep your cell phone in your hand throughout the meeting and program 911 into your autodial so you can do so with a single button if there is any sign of trouble.
Disable your caller ID by dialing *67 before you call a buyer or seller.
Conduct high priced transactions at a bank so a banking professional can make sure there is nothing wrong with the money transfer. A bank lobby is also a good place to meet to conduct any transaction since there will always be people who can intervene or in worst case scenarios can summon police immediately with a button
Always conduct your business during the daytime, never at night.
Tell someone you trust what you are doing and have someone else go with you.
Don't meet at home – yours or theirs. Find a neutral site that is public and will have people around throughout the day. When using a neighborhood online market place to buy something, the seller may try to insist that you pick up the item at their home, even writing this into the ad. But remain firm about meeting somewhere in public. If it a large item like furniture, insist that they bring it outside and be sure to bring several people with you, even if they aren't all needed to lift or move the item.
If you are ever the victims of a robbery, do your best to stay calm, so as not to agitate the thief/thieves. Try to remember any distinguishing physical characteristics without appearing to stare at the thief to help the police find the criminal and get your property back.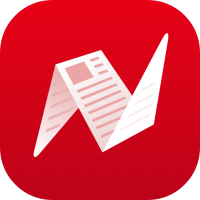 This is original content from NewsBreak's Creator Program. Join today to publish and share your own content.