The bid to throw Chicago and Cook County out of Illinois, letting it become its own State is being raised again though research shows that it would greatly harm the very counties that are proposing it.
The push to remove Chicago and Cook County from the rest of the state has been growing in popularity and since Trump's election loss it has also been showing up on more state ballots. The idea isn't a new one. In 2019, a resolution asking Congress to declare Chicago the 51st state had eight Republican cosponsors in the state House and backing from many of the state's conservative activists.
Some of the reasons given to validate the split given by the bill's author, Illinois state Rep. Brad Halbrook, included Democrats' "overreaching stances" on immigration, guns, debt, abortion, Medicaid spending, pensions, green energy, workers compensation and property taxes. A similar bill had been proposed just the year before.
In 2011, Decatur Republican State Representative Bill Mitchell and fellow Decatur Republican state Rep. Adam Brown created legislation intended to separate Cook County from the rest of the state. They did this because, according to Mitchell, they believed that Cook County residents "hold different and firmly seated views" on politics, economics, and society in general.
"These liberal policies are an insult to the traditional values of downstate families," Mitchell said at the time. "When I talk to constituents, one of the biggest things I hear is 'Chicago should be its own state. Our voters' voices were drowned out by Chicago."
The two legislators were convinced that Cook County dictated all politics and legislation for the rest of Illinois, and they believed it was time for the state to cut its biggest population center off to ensure the "betterment" of the rest of Illinois. Without what they believed to be a "domineering, overly liberal and tax-hungry metropolis", Mitchell and Brown maintained that Illinois could be more like GOP-run Indiana, a goal they thought was worthy of pursuit. Their efforts failed to get off the ground.
Other Attempts to Divide Illinois Into Two States
Those weren't the first attempts for the Chicago area to be made into a separate state from the rest of Illinois. Earlier, in 1981, State Senator Howard Carroll passed a Cook County seperate state bill through both the State House and Senate.
In the late 1960's and early 1970's, it was the western part of Illinois' turn to want to become a separate state from the Chicago area and northern suburbs. The area was composed of a 16 county region who alternatively called themselves a republic or the 51st state, despite the fact that no legal or constitutional entity was ever considered. None-the-less, they declared themselves to be the "Republic of Forgottonia" which refers to their sense of having been left behind and forgotten by other parts of Illinois.
Other similar efforts that also failed include an attempt by Cook County in 1925 to divorce the rest of Illinois and become a separate state named, appropriately enough, Chicago. At the same time, a downstate senator said that the Chicago area "has been a nuisance in the last few years and should be expelled." Another attempt occurred even further back in 1861 when the southern Illinois area known as Little Egypt wanted to separate from the rest of the state because of what they said were cultural and political differences. None of these efforts succeeded.
Research Shows That a Two State Reality Would Be Disasterous For Those Outside of the Chicago Area
Those who have wanted a republican state separate from the Chicago area have made the mistake of ignoring the cash cow that is Chicago and helps keep the rest of the state functional. This was likely due to misperceptions based on the emotions involved in political positions as well as the tendency of people to believe that the area they live in pays more in taxes than they receive in benefits while for other areas it's the reverse.
Now however, research conducted at Southern Illinois University Carbondale, shows that although residents and politicians from downstate Illinois believe they would be better off if they could jettison Cook County, and have it become a separate state, this is not accurate. In fact, the truth is quite the opposite. An analysis of Illinois state revenue and budgeting across recent years demonstrates that downstate Illinois would be considerably worse off without the Chicago area than they are with it.
According to John Jackson, a visiting professor at the university and one of the researchers, "People really ought to understand where their tax money is raised and where it's being spent. I have been at SIU over five decades and there has always been a basic misunderstanding about this. You always hear that we in Southern Illinois don't get our fair share and that somehow, we are always getting 'the short end of the stick.' This belief has some political and policy impact. For example, I think it was part of the graduated income tax debate and defeat as well as in the movement to separate Illinois into two states."
The results from analyzing where state tax revenue was generated and where it was spent over a four-year period were quite different from the general beliefs discussed by Jackson. John Foster the other researcher for the project and a former faculty member of the political science department at Southern Illinois University added clarity to Jackson's statement.
"There's a long-standing myth in Illinois that downstate taxes are going to Chicago and supporting Chicago and that is just not true," Foster said.
He said that the analyses actually demonstrated that the southern part of the state of Illinois gets more in-state funding for every dollar paid in taxes than any other part of the state.
"Here in the southern 19 counties — basically I-64 south with the exception of the metro east area of St. Louis — we are getting back between $2.75 and $3 for every one tax dollar we pay depending on the year," Foster added. "On the other end of that are the suburban counties; they are not getting nearly as much back as they are sending."
Foster added that downstate Illinois has a much greater dependence on state funding than Chicago and the suburbs. He said that much of the impetus for the effort to divide the state is the result of what he refers to as "rural resentment," or a dislike and distrust of major urban areas experienced by those in less populated areas. However, this can lead to an inaccurate understanding of how much revenue is paid by different areas compared to how much in disbursements are paid to these areas.
Foster explained that the U.S. Constitution makes it extremely hard if not impossible for a state to divide into two separate states, but added that those downstate should be still be cautious in what they wish for.
"If you could somehow get around the Constitutional issues and split, you would create a very poor state," he said. "Illinois, as a whole, is very wealthy. In total, our economy is in the top 20 in the world, but if you separated the 96 counties outside of Cook County from it and those around it, the 96 would be, by far, the poorest state in the country. It would create an economic disaster."
Watch reactions to the idea of making Chicago a separate state: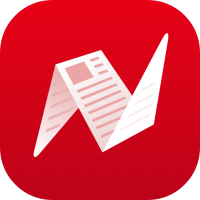 This is original content from NewsBreak's Creator Program. Join today to publish and share your own content.