Parents demand that masks be made mandatory for school children, especially those in elementary schools.
Many parents in Wheaton, Illinois are outraged by the announcement that masks will be made optional in Wheaton schools for the 2021-2022 school year. According to the announcement for schools in District 200 which includes Wheaton, the decision of whether children should wear masks in school will be up to the parents.
Some parents feel like this is rolling the dice with their children's lives while others have said that after everything people have gone through to protect themselves from the coronavirus now is not the time to risk children's health. There are strong protests from parents of elementary school children, given that those under the age of 12 still cannot be vaccinate. If many children attend school without masks, the fear is that if even one has the virus it could spread to many other children in the school.
CDC recently released new guidelines while include several major points. In particular, CDC recommends that schools adjust their layout in order to maintain at least 3 feet of physical distance between students when indoors. This should be combined with masking whenever by anyone not fully vaccinated when indoors to reduce possible transmission of the virus. For schools that serve populations who are under the age of 12 years of age who are not currently eligible to receive the vaccine, CDC emphasizes that layered prevention including masks, distancing and testing for the virus should be observed.
These recommendations were based on scientific studies which demonstrated that layered prevention or using multiple strategies, affords increased protection from viral transmission compared to implementing a single strategy. In a study conducted in North Carolina, low transmission of COVID-19 with no cases of child to adult contagion, was found when transmission in the surrounding community was high. Students were required to wear masks, and all schools included in the study practiced routine handwashing, monitoring of daily symptom monitoring, temperature checks, contact tracing, and 14-day quarantine for exposure. In another study examining 20 K-6 schools in Utah when community transmission was high, results indicated low school transmission when requiring masks and at least three feet maintained between students.
The Illinois Department of Public Health announced it would be fully adopting the CDC updated guidelines issued earlier in July to prevent the spread of COVID-19 in K-12 Schools. However, it was also stated, "Whether all schools will follow suit in the fall remains to be seen," thereby leaving it up to each school district to determine what they would require for returning students, including those unable to be vaccinated.
Supt. Dr. Jeff Schuler responded to the parent protest with an emailed reply. It read in part, "District 200 is very cognizant of the CDC guidance and continues to prioritize student safety in our back-to-school planning, as we have done over the last 12 months. As long as there are layered mitigations, the CDC guidance does allow for local school districts to make adjustments to the mitigations."
The problem with this is that, as can be seen from the CDC guidelines, layered prevention is applied to situations when the minimum social distance cannot be maintained. In these cases, the first strategy for layered prevention is masking. This means when adjusting prevention methods, it should be one of the last to go.
In a statement, Illinois Govenor J.B. Pritzker said, "School districts that choose to disregard this guidance not only are putting students and staff at risk, but also taking on extraordinarily expensive liability."
A group of parents from the Wheaton School District who intend to continue masking their children have decided not to send their children to school next month unless masking becomes mandatory.
"So, right now I'm telling you I'm not sending my child back to school on August 23," said one parent. "They have their choice, but their choice takes away the safety of everyone around them."
See below for more coverage of the protest.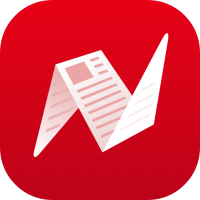 This is original content from NewsBreak's Creator Program. Join today to publish and share your own content.