Law enforcement and the public are calling on judges to keep more violent suspects in custody pending trial.
It isn't a secret that Illinois has a crime problem, especially in Chicago. Many have said that the biggest problem linked to crime is Illinois' "catch and release" policy, making it so that criminals have no fear of the law or the criminal justice system.
According to retired Chicago police Sgt. Peter Koconis, this system will never reduce gang violence and will render President Biden's effort to reduce gun violence in the city useless.
"What is needed are stricter laws and the enforcement of existing laws," Koconis said. "Catch and release does not work. There has to be a penalty when these gang members are arrested for using or carrying a weapon."
There were 101 murder suspects and 21 attempted murder suspects who had been released with electronic monitoring in Cook County as of Wednesday, a sheriff's spokesperson said. Along with those 123 individuals, there were an additional 3,364 people monitored with electronic ankle bracelets in Cook County as of that day.
Local law-enforcement officials in Chicago have stressed that judges in the area need to stop releasing accused violent offenders prior to their trials in order to help decrease the surging violent crime in the city. They point to a number of examples where those out on electronic monitoring were responsible for serious crimes including homicides.
In April, a 7-year-old girl was shot and killed and her father injured at a McDonald's drive-through by someone released with an ankle bracelet according to police. Police also mentioned another recent homicide, a stabbing and a carjacking, all allegedly committed by people who had been let out pretrial and were being monitored electronically.
Along with the worry that released suspects might commit crimes, officers say they are also attempting to fight gang related retribution murders, during which innocent bystander are often injured or killed.
A recent example of this occurred last Saturday, when a local rapper Londre Sylvester, who went by the stage name KTS Dre, died after being shot 64 times as he was leaving a Cook County jail having been fitted for electronic monitoring. The ambush killing was believed to be related to Sylvester's gang affiliation. He had been charged with multiple violent felonies in the past and was in jail this time for violating bail. Two women were also hurt in the attack.
The Cook County Sheriff's Office has continued to recommend that pretrial release using electronic monitoring only be allowed nonviolent suspects. However, judges in the country have demonstrated an increasing willingness to release accused violent, based on data released by the sheriff.
Concern about "catch and release" in Chicago has grown since Illinois Governor J.B. Pritzker signed the Pretrial Fairness Act into law, which will go into effect in 2023, making Illinois the first state to fully get rid of cash bail. This occurred amidst accusations of racial bias in the Illinois justice system and justice systems around the country.
Critics have said this will only increase the number of criminals that are released back onto the streets pending trial. In particular there has been a great deal of opposition from law enforcement groups and police unions. The Illinois and Chicago chapters of the Fraternal Order of Police, the Illinois Sheriffs' Association, and the Illinois Association of Chiefs of Police have asserted that the law will make the public less safe, and "allow criminals to run free while out on bail."
There is also criticism regarding how the "catch and release" system, seen as being formalized with the new law, will hurt the police department's ability to keep officers on the force and to recruit new ones. Concerns were voiced by John Catanzara, president of the Chicago Fraternal Order of Police union back in January 2021, with growing numbers of vacancies in the department.
Catanzara said he couldn't perceive how the police department would be able to recruit enough officers to fill empty positions from retirements even with Chicago Mayor Lori Lightfoot eliminating 614 positions on the force. He added that he has also noticed many other cops who are eligible for retirement considering leaving the force due to concerns about their safety and their ability to do their job.
"Even ones that aren't eligible to collect a pension check if you've got five years on and you've got other options, I can see officers exploring it," Catanzara said. "And what is this city going to do? You literally just handed the keys to the criminals. They have just made policing in this city and state near-impossible. They have given control to the criminals."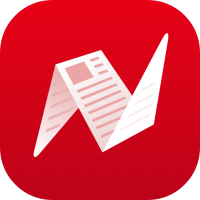 This is original content from NewsBreak's Creator Program. Join today to publish and share your own content.