Illinois residents affected financially by COVID can apply for rental assistance from July 2020 through Septemer 2021 as state gets ready to lift the eviction ban.
There is concern in Illinois as the announcement was made that the state will begin allowing renters who aren't able to pay rent to be evicted from their homes. Illinois Governor J.B. Pritzker first issued an executive order that established a moratorium on most evictions in Illinois in March 2020 when COVID-19 began to spread. This was aimed at helping renters who were at risk of being evicted from their housing because of the inability to pay rent due to pandemic related loss of income. putting many renters at risk of being kicked out of their homes because they were losing income and unable to pay their bills.
In response to protests from landlords, Pritzker altered the order in November, limiting the ban to renters who made less than $99,000 a year individually or $198,000 for joint filers. Renters were also required to provide a declaration form to their landlords which certified the reason they could not pay rent and that it was pandemic related. Renters also had to make their best efforts to pay a partial amount regularly.
Yesterday, the governor's office issued a statement saying that Pritzker will be signing a new executive order on July 23, which permits landlords to begin pursuing eviction actions on August 1st. But for anyone who qualified for the moratorium, even if they did not use it to help with the inability to pay their rent, eviction orders will not be permitted until September 1, 2021.
As protections for renters come to an end this summer, many are fearful that thousands of Illinois tenants will still be unable to pay their monthly rent or won't be able to increase their earnings in time to prevent being evicted. According to the U.S. Census Bureau's Household Pulse Survey, as of June, over 3.2 million people living in the U.S. reported that they would likely face eviction in the next two months.
Pritzker Encourages Residents to Apply for New Rent Payment Funds
Wednesday Governor Pritzker announced that there will be a new $500 million Illinois Rental Payment Program for state residents who are still having financial difficulties and cannot pay rent due to hardship suffered from the pandemic. These funds are for those who are behind on rent and who meet the income criteria.
The money can be used to cover rent for months from July 2020 through June 2021. Some may also be eligible for funds to cover July August and September of 2021. The maximum amount that can be applied for is $25,000. This money is considered a grant and does not have to be paid back.
There are income limits that are different for each county based on the median income for the area. For example, for those living in Cook County, the income limit is $52,200 for one individual. A list of the program's income limits can be found on the Illinois Housing Development Authority website. The program is accepting applications through Sunday, July 18. Applications and instructions for tenants and landlords can be found at ILRPP.IHDA.org.
It is expected that the Illinois Rental Payment Program will provide assistance to about 63,000 households in the state.
If you do not qualify for this program or are still having difficulty with rent or other needs related to the pandemic, there are other resources available through The Illinois Department of Human Services (DHS). They have programs without deadlines for rental assistance. They also provide eviction mediation services. You can go to the DHS website to see a list of all assistance programs available to Illinois residents.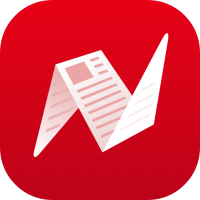 This is original content from NewsBreak's Creator Program. Join today to publish and share your own content.