Illinois first marijuana consumption lounge has opened and promises to be a fun-filled mainstay where those who use cannabis can go to socialize in style.
On June 25, 2019, the Illinois Cannabis Regulation and Tax Act was signed into law by Governor J.B. Pritzker, legalizing adult use of marijuana for recreational purposes. Illinois became the eleventh state to do this but it was the first state to do it through legislation and not public referendum. The law went into effect on January 1, 2020 allowing cannabis sales to begin.
If one doubts how popular this initiative was, consider that for just the first six months after the law went into effect, taxes on recreational cannabis sales were over $52.7 million. According to figures from The Illinois Department of Financial and Professional Regulation.
This past April cannabis sales hit almost $115 million, while in May sales reached over $116 million. With sales slightly lower in June, amounting to $115.5 million, this figure still demonstrated the popularity of adult-use marijuana in Illinois, one of the only industries that continued to thrive during the pandemic.
While many in Illinois were happy to be able to purchase marijuana legally for recreational use, some were critical of the restrictions that applied to using cannabis. In particular, there were few places you could legally use marijuana products, as you could not use it anywhere in public including parks and your car, even if parked. You can use cannabis in your or another person's residence provided no one underage is present, but it must be inside and not even on a front porch. It is banned in all government buildings including public housing and landlords can decide they don't want renters to use cannabis anywhere on their property like many do with cigarette smoking. These regulations leave many people with nowhere to legally use recreational marijuana.
While the Illinois law says you can't use marijuana in public places, it also permits cities to "authorize or permit the on-premises consumption of cannabis," either at a dispensary or shop that mainly sells smoking accessories. This also applies to club like locations created for In order to increase the ability to socialize while using marijuana, there have been discussions in Chicago and other places in Illinois about creating what have been called "consumption lounges." These lounges are commercial space where adults can legally use marijuana products, generally requiring an entry fee. While these types of spaces allow cannabis consumption, they may not necessarily be licensed to sell marijuana products so patrons may have to bring their own.
The city council in Springfield, the capital of Illinois, voted in January 2020 right after the new law took effect, to approve plans for what officials then believed would be the state's first consumption lounge. While there was a lot of talk and publicity about it, the lounge ever came about. It is currently unclear if these plans are still on the table.
Now however, Illinois first consumption lounge is open for business. While many had predicted that the first such lounge in the state would open in Chicago, it is actually situated over 300 miles south of Illinois largest city, in a small town called Sesser in Franklin County. Holly Roeder first proposed her idea for a marijuana consumption lounge to the Sesser City Council in March 2020. After discussion, the legislators voted 4-2 in favor of the lounge.
While Roeder initially wanted to open the lounge in two months, construction delays made that impossible. Instead, she decided to open it on 7/10, a "stoner holiday" that celebrates cannabis oil (flip over 710 and it spells out oil). Although it meant a lot of overtime and herself and her family pitching in to get the place ready, Roeder was committed to opening the lounge on that day. Their hard work paid off and the grand opening of Luna Lounge, was held as scheduled on Saturday, July 10th.
Roeder describes the interior as, " Think Al Capone meets red velvet and leopard print — lush but comfortable." She uses the exposed brick as a backdrop for the stage where she plans to have all kinds of performers, including bands, comedians. aerial acrobats and go-go dancers. Servers are reminiscent of 1940's cigarette girls.
The renovated Sesser Bank building can hold 60 customers at a time and tickets for the grand opening sold out well in advance. However, others were still able to do a walk through to see the establishment and visit The Joint which is the in-house head shop located in the original bank vault which sells rolling papers, pipes and other paraphernalia as well as merch.
The block was also shut down so that both those with and without tickets could enjoy the party like atmosphere, although no cannabis could be consumed outside the lounge. For entertainment outside there was a medium who told people's fortune's using tarot cards and a firebreather. A Baldy's BBQ food truck was parked outside for those who got hungry. There was also entertainment inside provided by Mr. Hydration, Pyrus Wade and others.
Patrons can enter the establishment for a fee of $4.20, and once inside are free to smoke or otherwise consume marijuana. The lounge does not sell any cannabis products, so customers have to bring their own. However, the lounge rents paraphernalia should you have left yours at home. The town of Sesser is small with less than 2,000 residents so there isn't a marijuana dispensary located there. However, there are several within a relatively short driving distance.
The Luna Lounge is located at 101 West Franklin Sesser, Illinois 62884
Consumption Lounges: The New Future of Clubs and Hangouts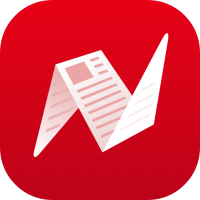 This is original content from NewsBreak's Creator Program. Join today to publish and share your own content.